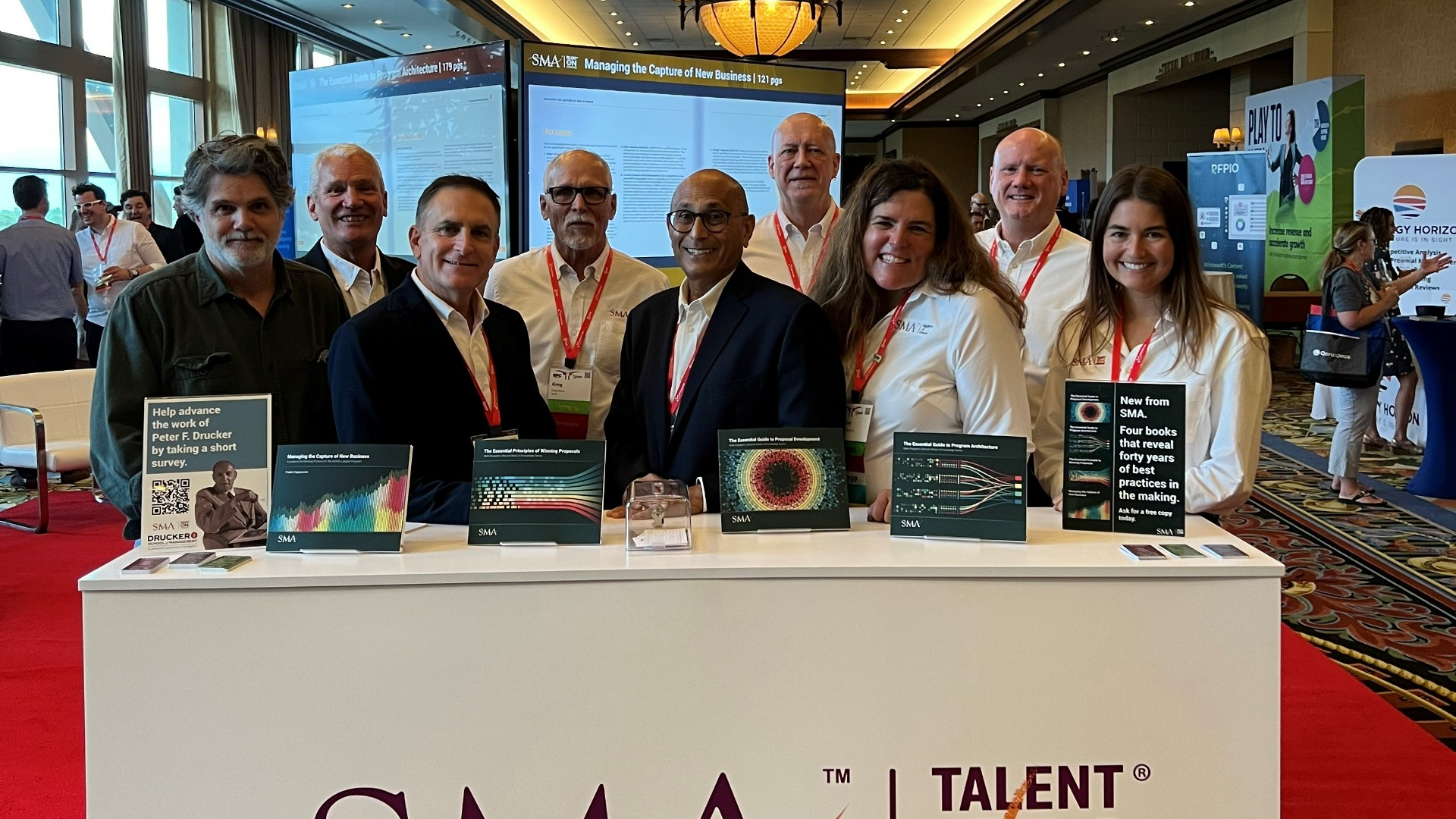 This week we rolled out the red carpet as the main sponsors and exhibitors at APMP BPC (Bid and Proposal Conference) Dallas at the Gaylord Texan Resort in Dallas, Texas. Over the course of a few successful days, we had the opportunity to reveal SMA's surprise… our newest contribution to the proposal industry, SMA books. Not only did we reveal four books from our Essential Series, but we gave away over 800 books to share our experience and insights gained from 40 years of winning with our friends and colleagues at APMP BPC Dallas.
Our team had the opportunity to meet remarkable people in the field, participate in networking opportunities as well as attended informative panels and keynote speeches. Our CEO Ajay Patel, COO Jacque Keats, Vice President of Corporate Support Dick Eassom, and Business Development lead Heather Kirkpatrick presented at this incredible event! Their presentations demonstrated our commitment to the proposal development industry and the success of the APMP Community of Practice.
Thank you to those who stopped by our booth, connected with us, and helped make this show an incredible event. APMP BPC Dallas is one for the record books!
If you are interested in one of our books, stayed tuned as they will be available for purchase online from Amazon very soon.