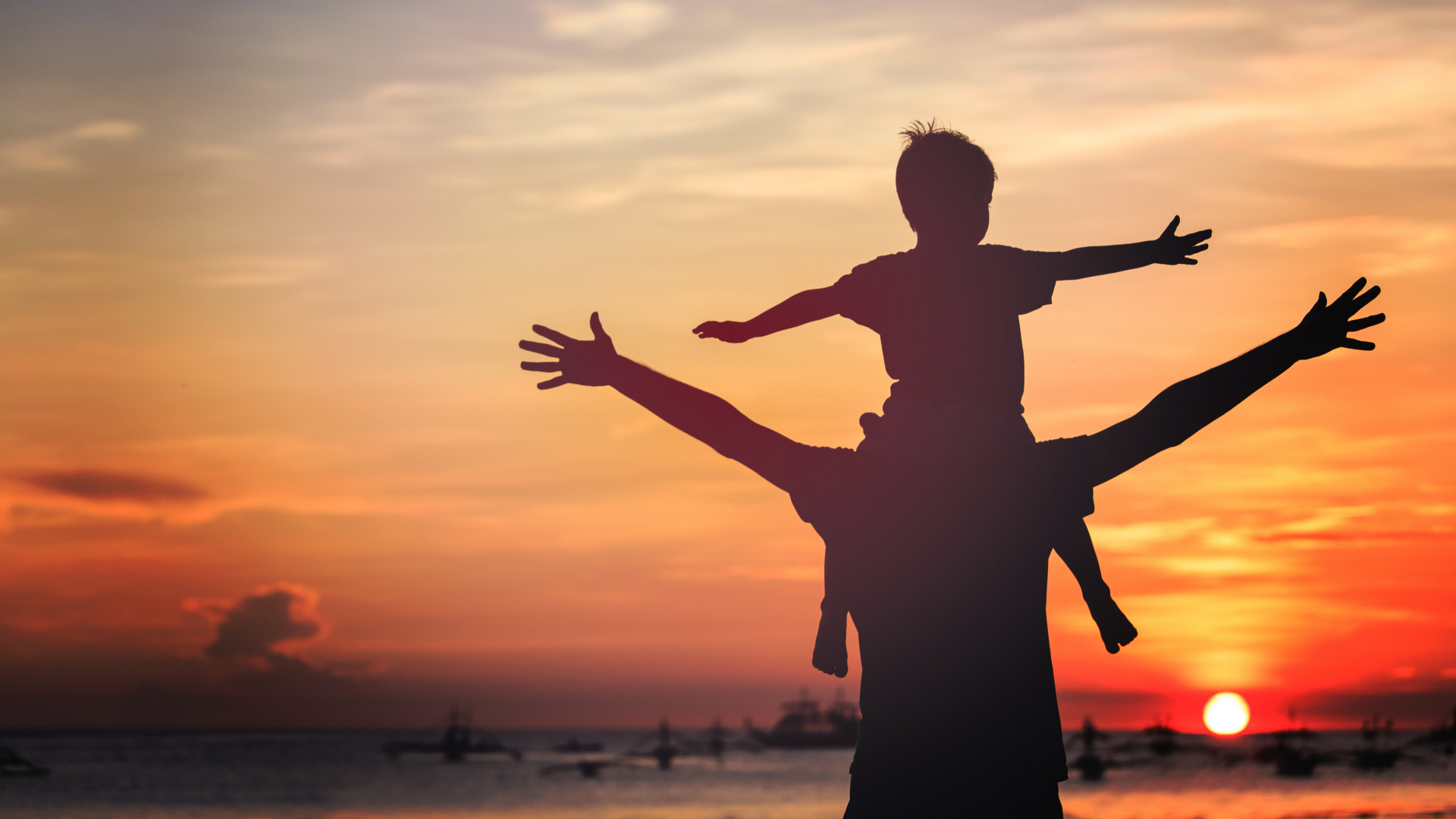 Family Circus, Father's Day, and Coping with a New Normal
The COVID-19 pandemic has and continues to impose work and lifestyle changes referred to as the "new normal". One associated change for many has been to redefine work/life balance, part of which is readjusting how we approach our family relationships.
by Danny Long
For many, coping with the changes can be daunting, and relying on family helps. It reminds me of the Keane family in a syndicated comic strip now called The Family Circus.
The Family Circus[1] (originally The Family Circle, also Family-Go-Round) is a syndicated comic strip created by cartoonist Bil Keane and, since Bil's death in 2011, is currently written, inked, and colored by his son, Jeff Keane. In the comic, Bil's father was dead but occasionally appeared in the strip as a spirit or watching from up in heaven. With Father's Day this coming Sunday, I wanted to share a very personal "Family Circus" moment of my own. I wrote the following in a Father's Day card to my Dad in 1984. When he died from cancer in 1985, we found the card neatly folded in his wallet—well-worn from him repeatedly removing, reading it, and then carefully placing it back.
"Dear Dad, Happy Father's Day! As I look back over the past few years, I wanted to let you know I am grateful to share in your love, kindness, and understanding. As my family grows, I feel the same pride you must have felt realizing you were shaping, molding, and developing a part of you as it matured. I didn't understand you then, but now I feel a bond I've never felt before and that bond is developed further as I experience the joys and pains of being a father myself.
I don't know if I can say it any other way, but in three small words that mean so much. I LOVE YOU! Stay strong, be good, and take care of yourself. I have a lot of new things to experience yet, and I want you to share them with me.
All my love, your son, Danny"
35 years later, I still share this Family Circus moment with my father. As I deal with the new normal and the impact COVID-19 is having on my life and my family, I can still feel his hand gently touching my shoulder, and his voice softly saying, "It will be OK, son. I am still here for you."
If you're building a team and you have positions you can't fill, you need to use SMA Talent on Demand (TOD®)! With TOD®, you can find experienced talent, such as Danny, matched to your exact needs:
[1] The Family Circus is © Bil Keane, Inc.