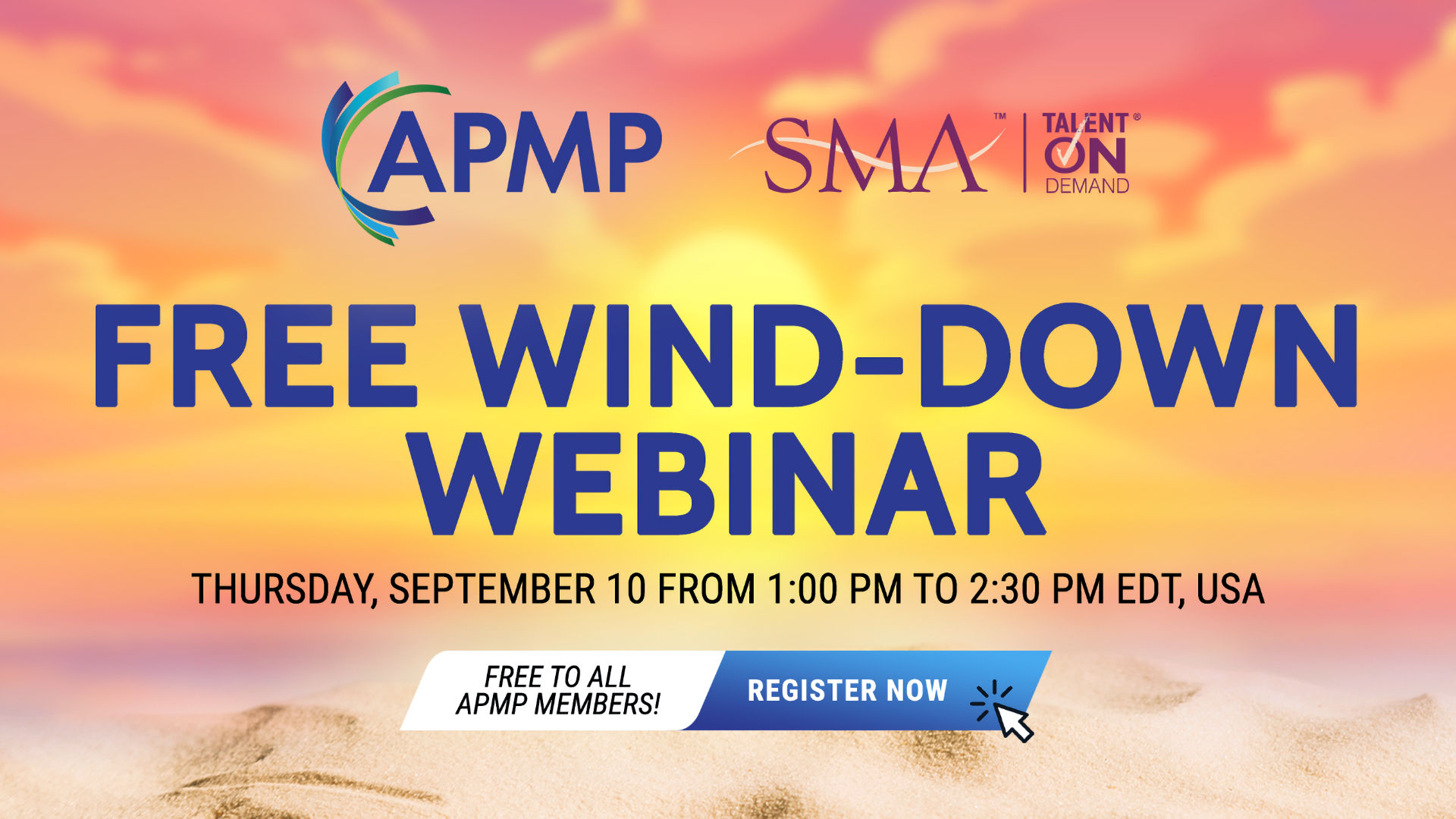 Not Yet Registered for the APMP Wind-Down Webinar?
If you're a member of the Association of Proposal Management Professionals (APMP), then you should register now for this free, entertaining event on Thursday, 10 September from 10:00 am to 11:30 am Pacific time! Sponsored by SMA, and based on our APMP Palm Award winning presentation at the Winning Business Virtual Event (WBVE), the webinar will feature:
Laughs with professional stand-up comedian Collin Moulton
Amazing sleight of hand from professional magician Ben Seidman
Test your knowledge with a challenging Town Hall Trivia (with prizes!)
SMA Art Talk with Sarah Kane, covering the US southwest landscapes of Maynard Dixon
Military historian Lindybeige and the March of the Czech Legions
Still need some convincing to attend? Here's a personal invitation from our President and CEO, Ajay Patel:
Click here to learn more and register!
If you're building a proposal team and you have positions you can't fill, you need to use SMA Talent on Demand (TOD®)! With TOD®, you can find experienced talent matched to your exact needs: