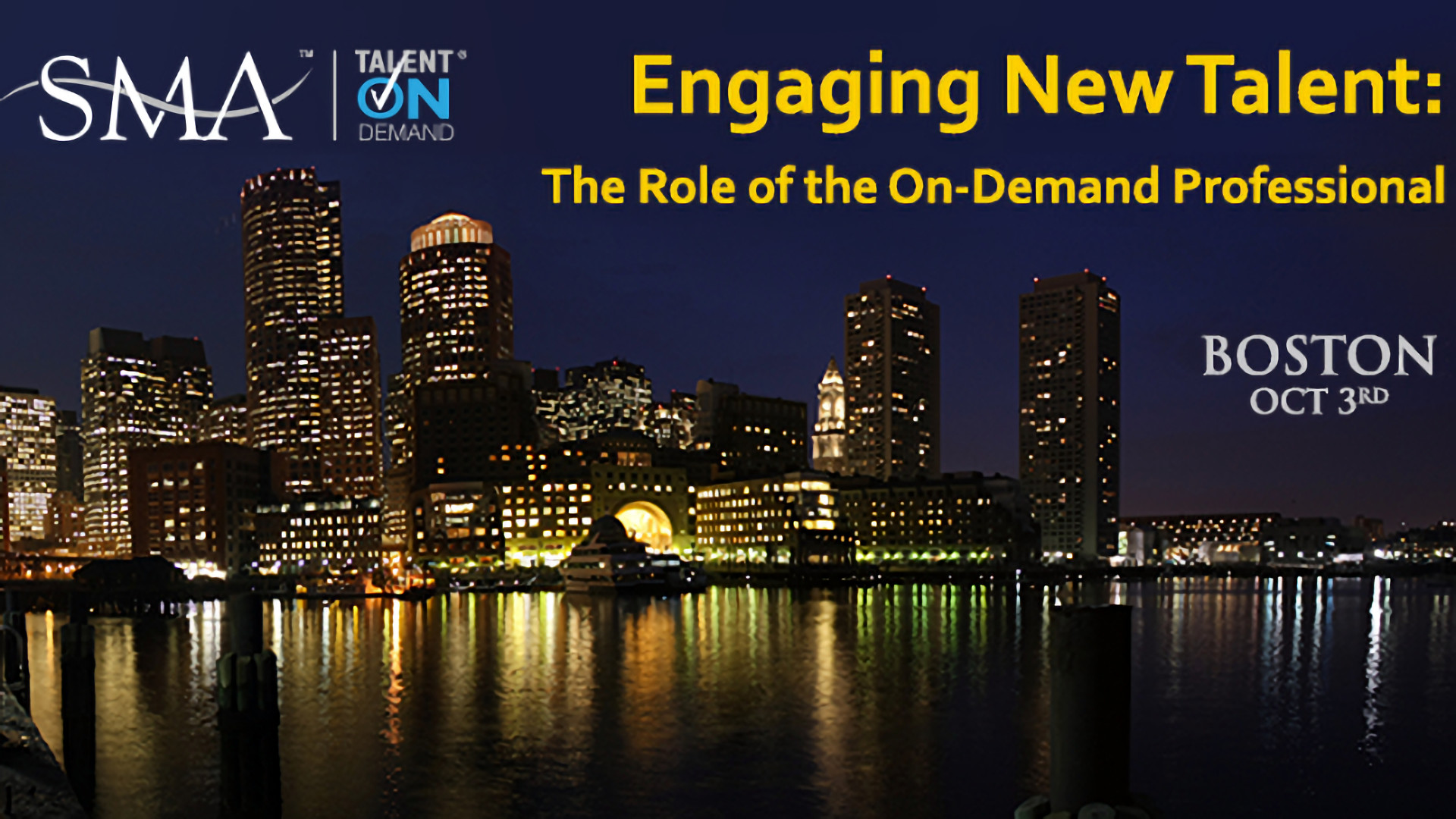 Special TOD on Tap Event – New Models for Engaging Talent: The On-Demand Professional
Do you lead, manage or assemble talent for project teams?
If so, join SMA in Boston on October 3rd for a special TOD on Tap event. Register here.
On-demand professionals are a new breed of talent taking center stage in many organizations. Highly skilled with many years of experience, the on-demand professional is increasingly being tapped to fortify agile teams, provide new perspectives, and augment the brain trust that executives call upon to solve difficult problems.
SMA welcomes a panel of experts to discuss the pros and cons of using this growing source of talent. The group will explore the conditions that allow it to thrive or fail.
Joe Fuller, Professor, Harvard Business School
Co-Lead of HBS Initiative Managing the Future of Work
Diane Mulcahy, Author, The Gig Economy
Senior Fellow at the Kauffman Foundation
David Teten, Managing Partner, HOF Capital
Authority on Expert Networks and Interim Executives
Stacy Arent, Partner of the People Advisory Services, E&Y
Expert on Mobile Talent Ecosystems
Ajay Patel, President & Chief Executive Officer, SMA Inc.
Expert Deploying On-Demand Professionals
Audience: C-Suite Leaders, Project Managers, HR Executives, Operations Managers, SMA Associates and anyone who needs to assemble agile teams of expert talent.
I would like to attend!
When:
Wednesday, 3 October 2018 from 6:00 PM to 9:00 PM EDT
Add to Calendar
Where:
Boston Marriott Long Wharf
296 State Street, Commonwealth Room
Boston, MA 02109