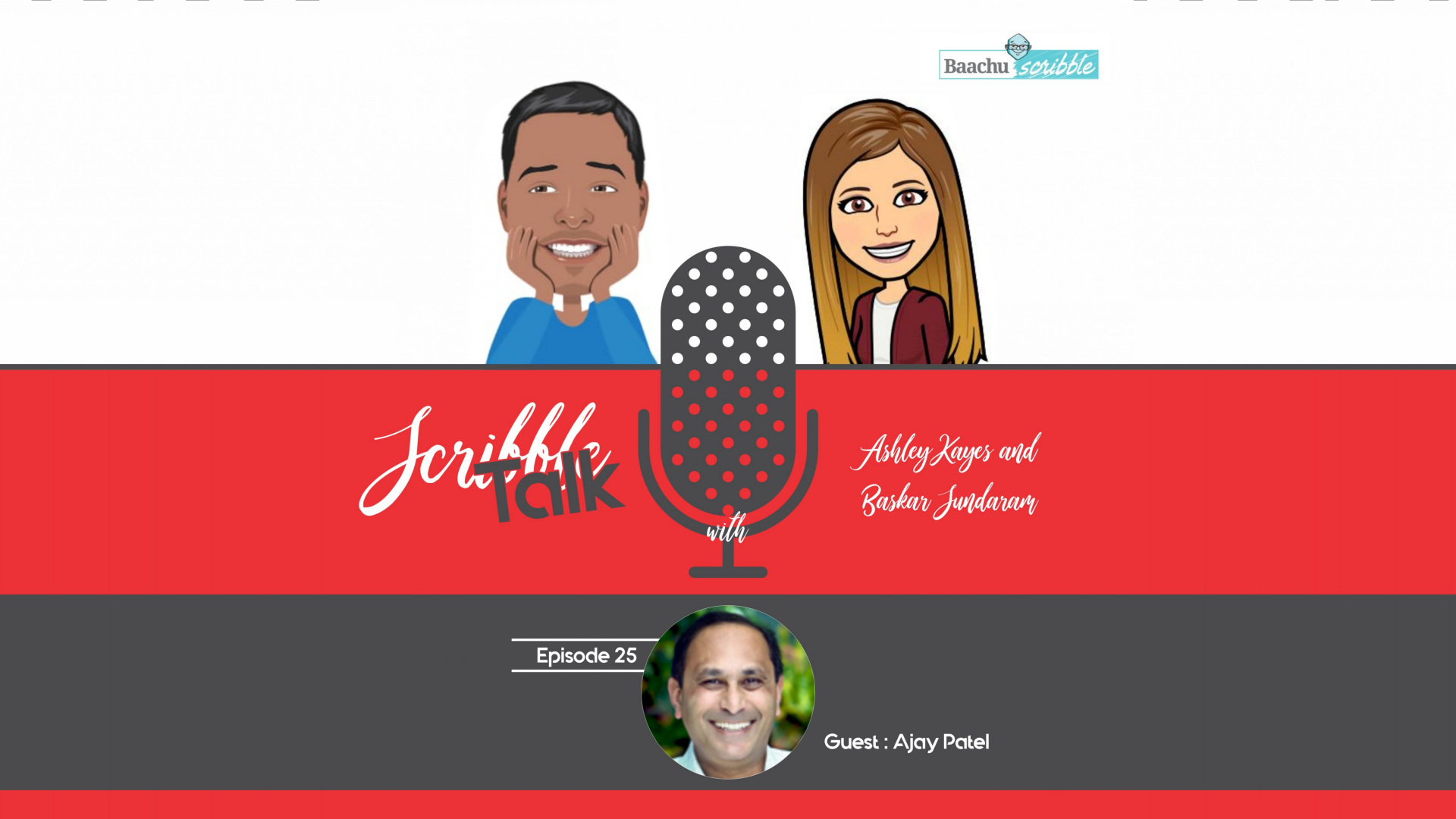 Scribble Talk Episode 25, Featuring Ajay Patel
Ashley Kayes and Baskar Sundaram interviewed Ajay Patel, our CEO and President, for their Scribble Talk podcast.
Ajay has over 35 years of consulting, business development, operations, program management and systems engineering experience. Prior to coming to SMA, Ajay was a Director at Deloitte consulting in the Aerospace and Defense practice. He was a Senior Partner at the Monitor Group for twelve years, and created and led it's global National Security practice. During the 1990s, Ajay served in various roles at SMA including Vice President of Business Development, Executive Vice President of SMA's Proposal Management group and as the firm's Chief Operating Officer. Previously, Ajay was at TRW serving in technology development, systems engineering, program management and business development roles.
Ajay enjoys travelling and is an avid reader. His has a particular fascination with typography—the latest fun addition to his library is Simon Garfield's book "Just My Type: A Book About Fonts." His favorite bookstore on the planet is Daunt Books in London, United Kingdom.
You can listen to the podcast here: