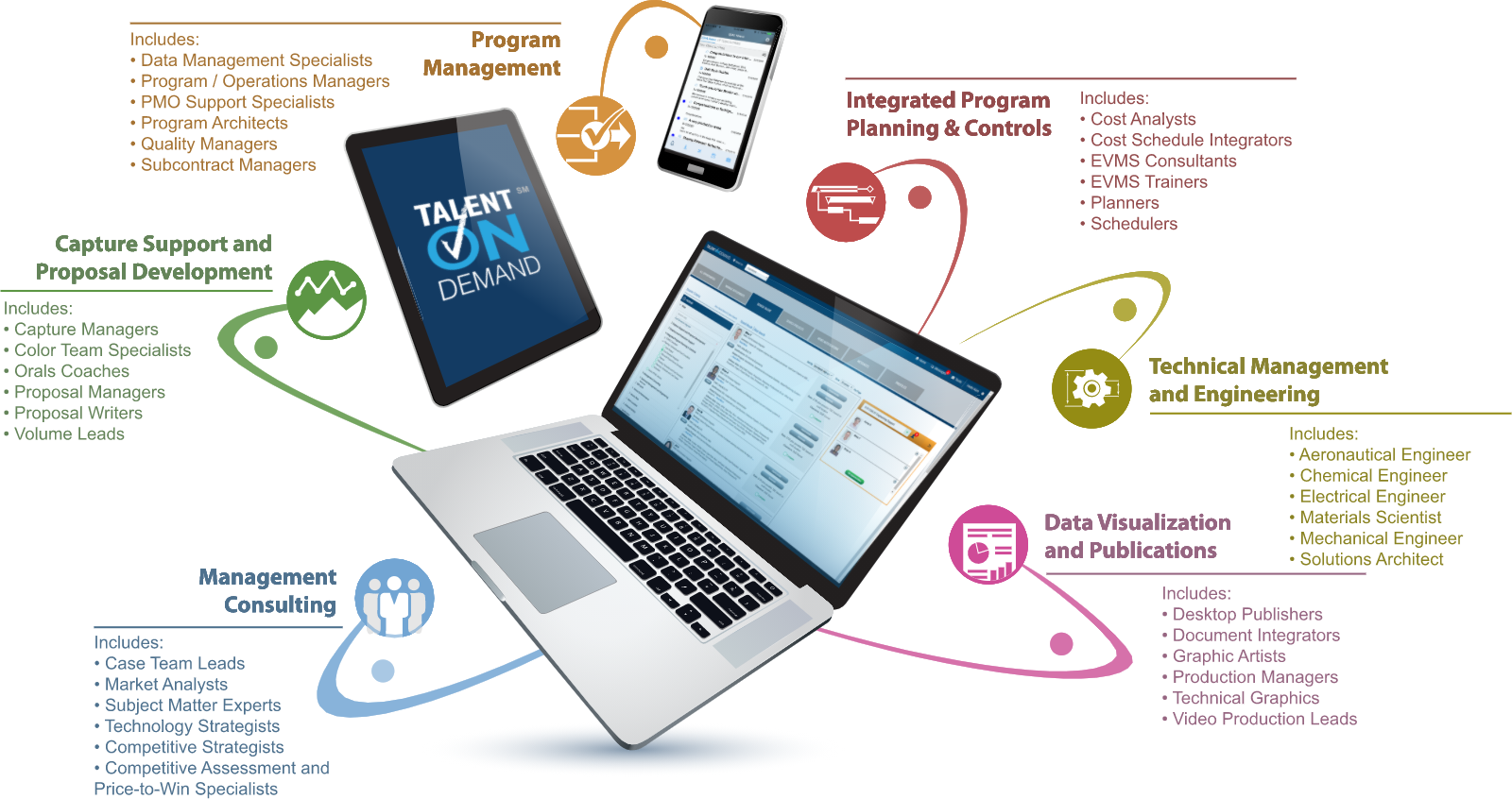 SMA Revolutionizes Project Staffing with Innovative Talent On Demand (TOD
®

) Platform
Building Teams for Complex Projects has Never Been Easier
SMA, Inc., the world's leader in providing professional services for critical projects across the procurement and program lifecycle, is pleased to introduce Talent On Demand (TOD®), a cloud-based team building system. TOD® eliminates the burden of recruiting, curating, developing and managing hard-to-find experienced professionals.
TOD® assesses your requirements and identifies professionals with the right experience and temperament to ensure the perfect match for your organization. You can instantly complete your project teams from a pool of highly curated talent.
"Drawing on 35 years of our own experience, we have found that project success hinges on getting the person with the best project experience in place, not just on getting someone with the right skills and education. TOD® is the first system to highlight project experience and digitally enable the whole process, from talent identification to project deployment," says SMA CEO, Ajay Patel.
Talent On Demand, nicknamed TOD®, matches each client's needs with the detailed project experience of every SMA associate and instantly identifies who is best qualified to achieve project success. TOD® enables users to:
Self-serve from a highly curated pool of talent in high-skilled areas, including:

Capture Support and Proposal Development
Integrated Program Planning & Controls
Technical Management & Engineering
Program and Operations Management
Data Visualization and Publications
Management Consulting

Find the talent needed immediately or for future projects
Compare qualifications and experience of SMA Associates
Choose talent nearby or from around the world
Easily compare cost, qualifications and experience
Build your own bench of on-demand talent
"We use TOD® to identify the best people for hundreds of our clients' projects and they are always impressed with how quickly we find the right people for their teams. Whenever they see TOD® in action, they immediately ask for direct access…and now we provide it! TOD® is a powerful tool and we are excited to make it available to our clients," remarked SMA COO Jacque Keats.
TOD® is part of an integrated system to identify the best talent for complex projects. To learn more about TOD® and how to access curated talent from it, visit tod.smawins.com, or to  request a demo, email info@smawins.com or contact us: