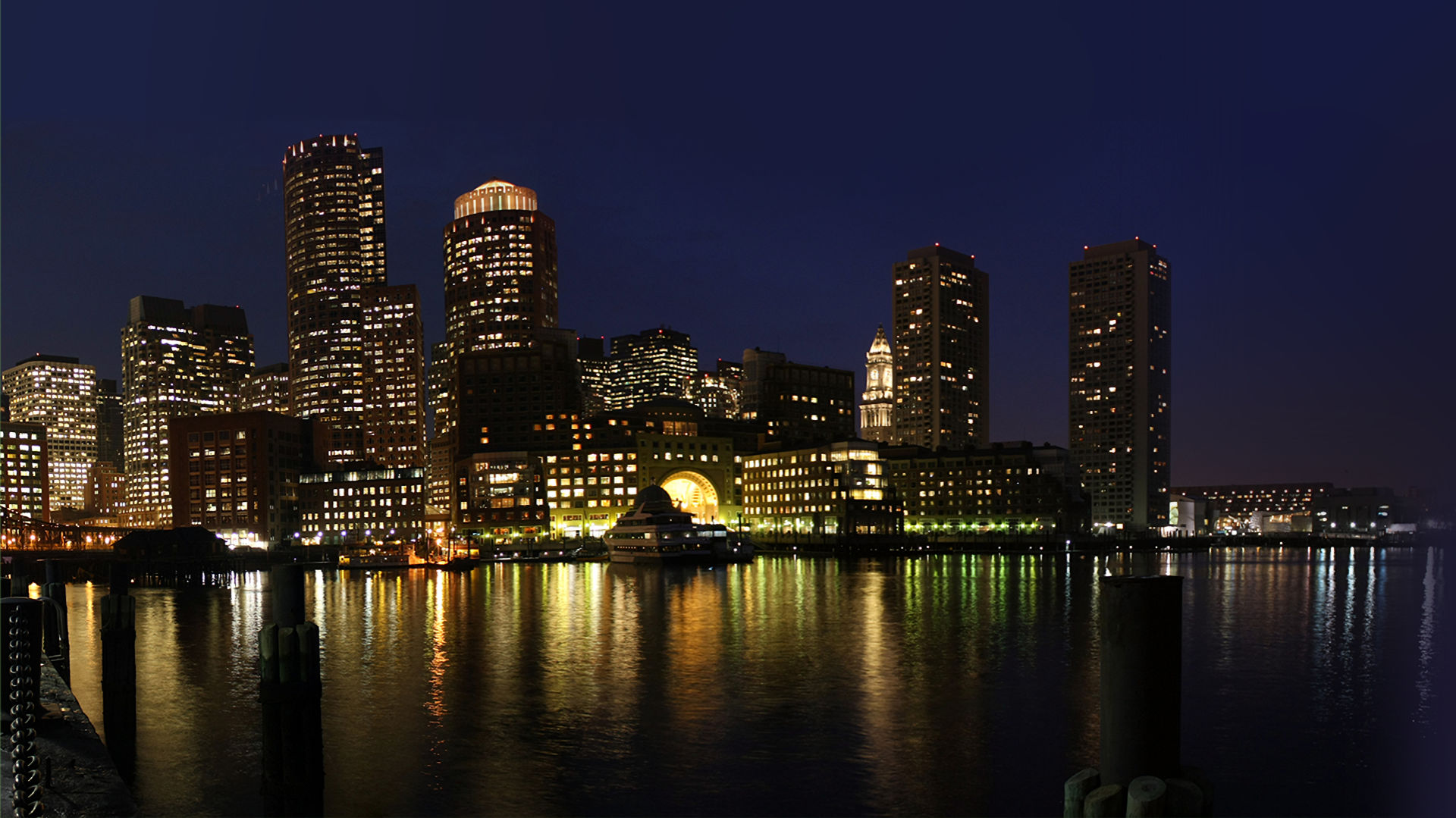 TOD on Tap Rides into Boston
Through a modern lens, it could be said that founding father, Samuel Adams, was a model 18th century gig worker. By day, he produced malt for the beer brewers of his time. By night, he took on specialized gigs—famously organizing the Boston Tea Party and rallying support for the signing of the US Declaration of Independence. Earlier this month, SMA evoked his modern day "spirit" with brethren brewers to set the backdrop for our TOD on Tap in Boston exploring the gig economy and the on-demand professional.
In an atmosphere of craft beer and good food, SMA proudly convened a panel of experts to explore the modern implications of increasingly accessible professional talent for businesses, project teams and the professional workers themselves.
Rethinking Talent Strategy
Like Sam Adams' revolutionary thinking of his day, success today comes from reimagining how things get done. In the corporate work world, rapid competitive changes and increasingly sophisticated paths to success force many companies to rethink their talent strategy. Under the old paradigm, key talent for critical projects was picked from a corporation's internal pool. If additional expertise was needed, it was supplied through an expensive hiring process that could take days, weeks, or even months to fulfill.
Today's competitive and rapidly changing environment demands a better solution. Businesses are looking for new ways to find and scale critical talent.
Cue the on-demand professional.
Leading businesses both big and small are increasingly turning to external pools of professional talent to augment their efforts to perform critical tasks on project teams. From project management, scheduling, quality control, financial planning, proposal management, and engineering, to many, many more critical tasks, businesses are finding a new source of competitive advantage when they can seamlessly bring in—and scale up and down—professional talent.
SMA's Boston TOD on Tap featured expert panelists, who provided different perspectives of this important trend. Moderated by SMA COO, Jacque Keats, the panel included:
Joe Fuller—Harvard Business School Professor and co-lead of the HBS initiative, Managing the Future of Work. He was a founder of the global consulting firm, Monitor Group, now Monitor-Deloitte.
Diane Mulcahy—author of the Gig Economy, senior fellow at the Kauffman Foundation and teacher at Babson College, where she created one of Forbes 10 Most Innovative MBA classes on entrepreneurship and the gig economy.
David Teten—Managing Partner with HOF Capital, where he directs investment in technology-enabled service platforms, fintech, recruiting technology among others. He has created expert networks to seed organizations with on-demand talent in senior management positions.
Stacy Arent—Partner of People Advisory Services Global Mobility practice and advisor to leading multi-national corporations on managing the mobile talent ecosystem.
Ajay Patel—CEO of SMA, an early innovator in managing on-demand professional talent. He is a recognized expert in consulting, operations, program management and systems engineering. Previously, he was a Senior Partner at the Monitor Group.
Access the Skills of the Future
Harvard professor, Joe Fuller, kicked off the evening citing findings from the HBS Future of Work Initiative. He highlighted data that shows the nature of work is changing. Routine, noncognitive tasks, once the backbone of the American economy, are on a continuous decline, while non-routine cognitive tasks requiring analytical ability and social interaction skills are steadily rising. This change in requirements suggests that not only do workers increasingly need to perform analytical tasks of a non-routine nature, but also, they need social interaction skills beyond those that are historically required to communicate with project team members. To accommodate these requirements, companies are often upskilling the work by, for example, requiring a college degree as a proxy for soft skills that are needed for success. The result is that companies are making it more difficult to find fulltime workers to fill those positions. Hence, they turn to the contingent labor market for their professional talent needs. The increasing presence of on-demand platforms for talent is making these professionals more readily available. But to tap this talent more effectively, organizations need to adapt their internal processes, such as performance evaluations and intellectual property protection, so that the use of on-demand professionals is not viewed as an exception to the normal course of business, but as a routine matter.
Don't Create Jobs…Create Work!
Diane Mulcahy highlighted that the gig economy is transforming the way we work by disconnecting work from a specific office. In the traditional jobs economy, employers often require employee attendance in the office five days a week, eight hours a day. Gig economy employers, in contrast, focus entirely on performance, not attendance in the office. The gig economy employer values the quality of worker results, not the process by which they are created.
On the supply side, workers want control over their personal lives and their professional lives. They want to contribute to a company, particularly if it aligns with their values, but they also want to work where they perform the best and when they work the best.
Make Yourself Discoverable by Potential On-Demand Employers
David Teten highlighted the rise of various forms of expert networks to assist company management achieve its goals, including the rise professional service consultancies that have a broad network of professionals that can be brought to bear on specific tasks. He emphasized that professionals seeking gigs must ensure their searchability for specific tasks is well documented. He advised that professionals seeking projects in the gig economy must:
Keep their availability updated
Quantify their achievements
Show how they acquired expertise
Identify firms they have contributed to
Document interpersonal and management skills
Pay Attention to Where Your On-Demand Talent Originates
Stacy Arent highlighted some of the traps that businesses can fall into when utilizing on-demand talent. He described the example of a US-based company that employed a US-based worker who decided to go to Europe for an extended stay and continued to work while there. Because of the amount of time overseas, she was subject to differing laws that put the company at risk for tax and labor violations. He suggested that companies who use on-demand labor keep track of their workers and take proactive steps to remain compliant with jurisdictional laws.
Set the Stage for a Successful (and Compliant) Company Relationship with Gig Professionals
Ajay Patel described several lessons learned from SMA's 36 years of deploying on-demand professionals to leading companies around the world. Successful deployments are two sided: they must serve the client's need and they must provide each professional with a rewarding experience. Such engagements begin with an in-depth understanding of each client's project need including the skills, experience and personality traits that augment the capabilities of the project team.
Remaining compliant and regularly passing government audits requires attention to details such as using different payment mechanisms and benefits schemes for different workers whether classified as W2 or 1099 employees. Such mechanisms can eliminate the risk of, for instance, having to provide overtime pay for on-demand professionals earning hundreds of dollars per hour.
Enhancing Excellence in the SMA Community
The evening ended with "spirited" discussion. The Boston TOD on Tap successfully continued its mission as a forum for SMA Associates, clients, experts and affiliates to discuss and exchange new ideas born of field experience. We look forward to hosting additional events around the country.
About TOD on Tap Professional Series
TOD on Tap is SMA's forum dedicated to providing development and networking opportunities for professionals working across the program lifecycle. Be on the lookout for upcoming events in your area.
About TOD (Talent on Demand)
TOD is Talent On Demand, SMA's industry-leading platform that connects project teams with an array of professional talent more precisely, efficiently, and effortlessly than before. For more information contact us: