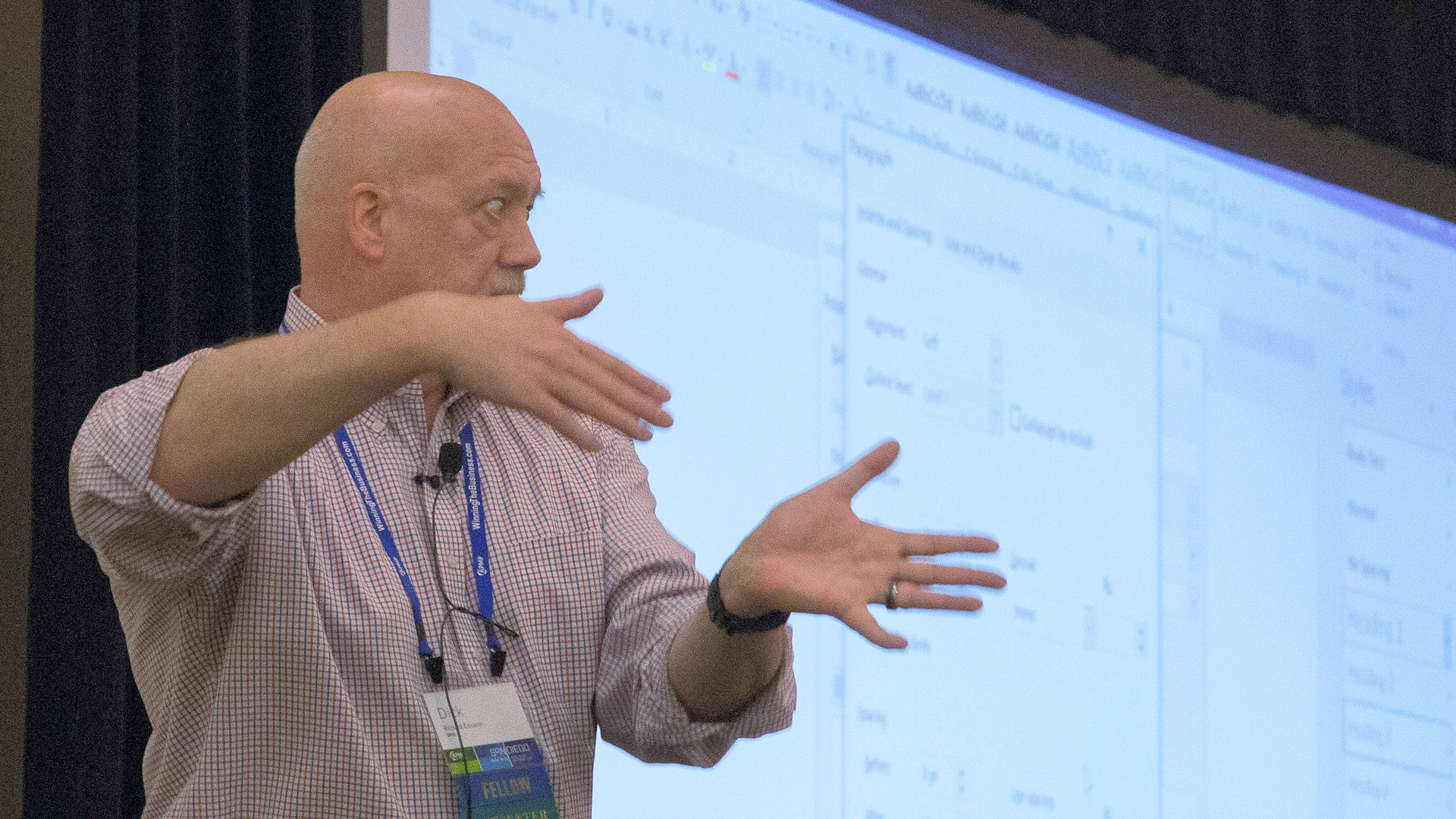 Wordman presents at APMP Bid & Proposal Con 2018 in San Diego
The Association of Proposal Management Professionals APMP®, held their 2018 Bid & Proposal Con at the Sheraton San Diego Hotel & Marina last week, with a record 1037 attendees from all over the world. Our VP for Corporate Support, Dick Eassom, CF APMP Fellow, in the guise of his alter ego Wordman, presented his "WORDMAN: The Ultimate [Microsoft] Word Q&A" workshop for over 2½ hours to proposal professionals eager to get tips and tricks to make proposal formatting and production easier.
A diverse range of topics, prompted by attendee questions, covered complex automatic heading numbering and the associated table of contents generation, style separators to split figure titles and action captions, using building blocks and content controls to create foldouts and other reusable content, optimizing Microsoft Word's settings to prevent style corruption, and proposal template distribution.
Dick has been presenting Microsoft Word workshops tailored to proposal professionals for over 15 years, and currently serves as Chair of the APMP California Chapter.
(Thanks to Dr. Robert Frey, APMP Fellow, of Successful Proposal Strategies, LLC, for the image of Wordman in action!)