SMA Talent on Demand (TOD)
®
Staff at the Speed of Need™ with TOD
®
!
Find a single professional or build a whole team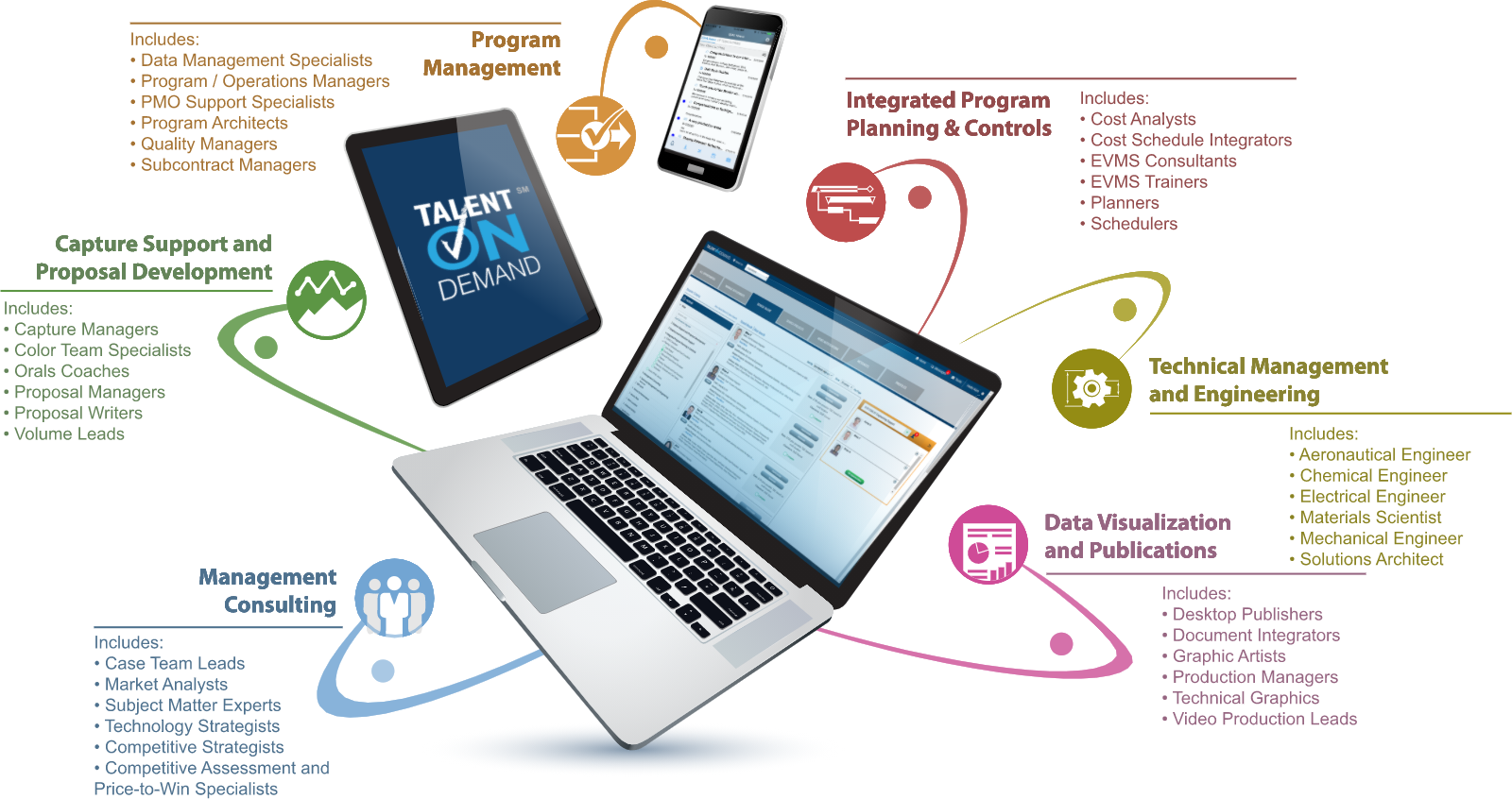 TOD
®

enables project staffing across the program lifecycle at your fingertips
Strategy, Competitiveness & Growth
Market and competitive strategy, innovation building, capability evaluation and development, competitive assessment and price-to-win, and strategy analytics.
Capture Support & Proposal Development
Business development, capture support, proposal management and writing, competitive position analytics.
Graphics & Desktop Publishing
Proposal and technical graphics, desktop publishing, information graphics and graphical modelling, visual arts analytics, and videography.
Program Management
Program management, customer milestone success, data management, resource planning and implementation, risk management, business support and management analytics.
Integrated Program Planning & Controls
Program architecture, project planning, schedule and cost management, earned value management system implementation and operations, performance management, and project performance analytics.
Technical Management & Engineering
Systems engineering, solutions architect, electrical and mechanical design and specialties, software development, industrial engineering, and technical management analytics.