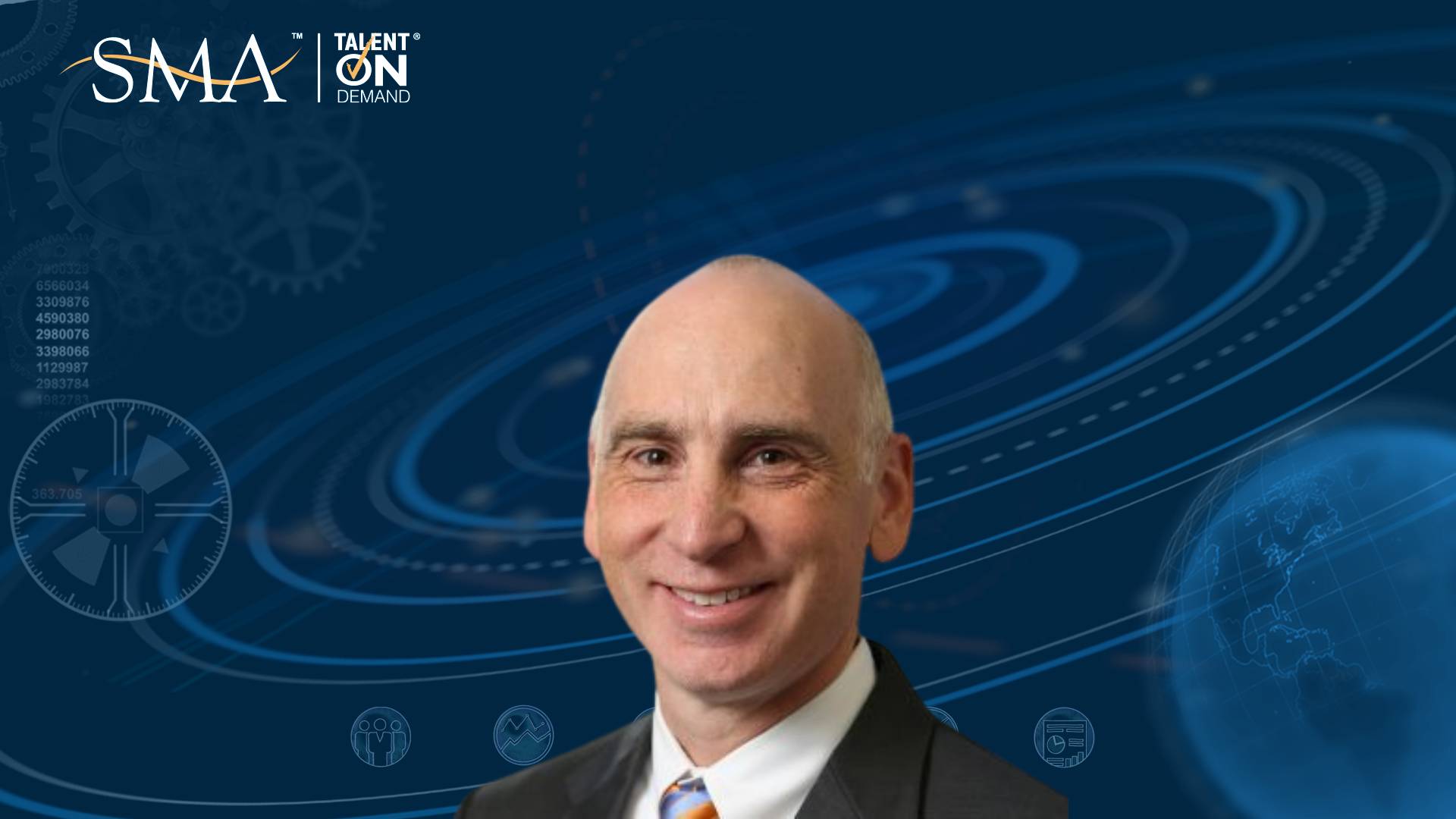 SMA Associate Spotlight: Dr. Alan Berman
We sat down with Dr. Alan Berman, Vice President of Research and Strategic Initiatives at SMA and an SMA Associate of seven years. Alan helps clients with market analysis, strategy development, innovation, competitiveness, and new business creation projects.  These projects range across many different business industries like aerospace, defense, and healthcare. He received his Bachelor of Science degree in chemical engineering from UCLA, his Ph.D. in chemical engineering from UC Santa Barbara, and his MBA in entrepreneurship from UCLA.
Alan's career started as an Entrepreneur in Residence at Zone Reactor where he began commercializing technologies developed with government funding. Zone Reactor had a collaboration with the consulting firm Monitor Group, where he met the current CEO of SMA, Ajay Patel. He enjoyed supporting the joint consulting project so much that he decided to pursue a career in consulting and joined Monitor Group a year later. He managed client relationships and engagements for aerospace & defense, automotive, medical device, and energy industries. His focus was on innovation, new business creation, and competitive strategy.
Alan joined the SMA family in 2015. We asked Alan if he had any advice for others in consulting. He explained that since industry, technology, and business issues are constantly evolving and filled with new and interesting things, it is important to be open to new ways of thinking. His favorite part of his job is the diversity of projects and issues. He enjoys the new challenges faced with each project he works on and appreciates learning about new technologies and working with different companies.
Some of Alan's more interesting projects have involved helping clients envision the future—ranging from air combat to military healthcare—and then developing offerings that improve DoD's effectiveness as the budgetary and operational environment grow more challenging. He has engaged in governance and organizational design projects for DoD and companies, including an analysis of governance options for GPS, and organizational design projects to help DoD and industry clients to improve operating effectiveness while reducing cost. In addition to this, Alan has provided invaluable support to internal strategy and new product initiatives.
To meet other hardworking associates like Alan, log in to our TOD® platform. SMA Talent on Demand (TOD®) is the industry-leading platform that connects project needs with an array of professional talent more precisely, efficiently, and effortlessly than before. If you have project needs, click HERE to find the perfect SMA associate or team to help you succeed.