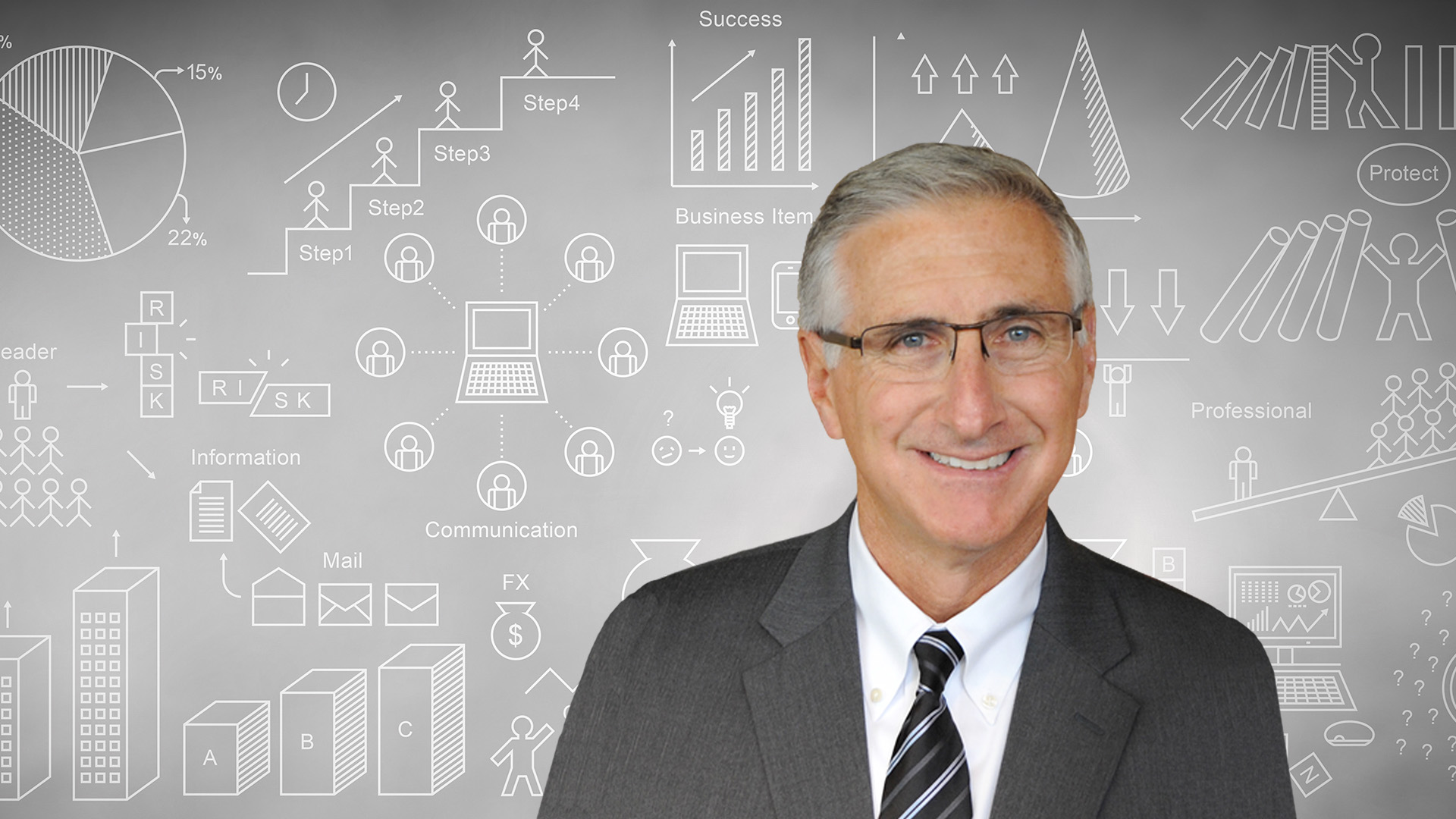 SMA Associate Spotlight: Robert Scott
Robert Scott, an SMA Associate who is an Executive Advisor on contract management, acquisition planning, and strategic capture has the spotlight this week. During a recent interview, Robert shared his educational background, career history leading up to SMA, and the favorite part of his work.
Robert received his Bachelor of Arts degree in Business and Economics from Westmont College in Santa Barbara, CA. After graduation, he began his career at Lockheed Martin. He started in finance, then moved into contracts for large missile proposals and programs, and eventually marketing and contract negotiations for commercial launches for the Atlas and Proton launch vehicles. He rose to the level of vice president of contracts and business operations for the International Launch Services (ILS) joint venture with Lockheed Martin and Khrunichev Space Center. He was also vice president of business development for High-Speed Access Corporation. After Lockheed Martin, he joined Northrop Grumman and spent 15 years leading their contracts and subcontracts management teams for various divisions, including Defense Systems and Missile Defense, and Protective Systems. Robert was very engaged in strategic capture strategy and key customer negotiations.  He also worked on special corporate-level assignments at Northrop Grumman, including serving on independent program and commitment review teams. Robert retired from Northrop Grumman but wasn't quite ready to stop working!
In 2019, Robert found his way into the SMA Family after Ajay Patel reached out to him as a result of a referral from a Northrop Grumman executive client. His first assignment was supporting PMO implementation and business transformation for VT Halter Marine. During this time, Robert contributed to negotiating key partner agreements, management of IP, and resolution of post-contract award issues. He also acted as principal contracts and management lead until we recruited a supply chain vice president and a contracts director to take over his role permanently. Robert mentioned that one of his most gratifying experiences at SMA was supporting a red team and subsequent pricing and contracts strategy activities for Fincantieri Marinette Marine (FMM) on the FFG(X) program, now the Constellation-class frigate program. Upon reviewing the planned pricing strategy against the stated RFP price evaluation criteria, he suggested and demonstrated changes to the "evaluated" price which could be made, thereby increasing FMM's probability of winning, while at the same time, preserving desired financial objectives. FMM took these suggestions along with other suggestions which contributed to the win.
We asked Robert what he enjoyed most about his job. He explained that he likes having a direct bearing on the success of a project, whether it is working on winning a program or helping a client through a difficult situation on a program. He really enjoys seeing the results. He explained that SMA is not just like any consulting firm, but one with teams who really roll up their sleeves and will do whatever they can for the client. Robert appreciates the fact that at SMA, we consult but we really value working to better understand the people and the culture of the client to help them succeed to their fullest.
To meet other hardworking associates like Robert, log in to our TOD® platform. SMA Talent on Demand (TOD®) is the industry-leading platform that connects project needs with an array of professional talent more precisely, efficiently, and effortlessly than before. If you have project needs, click HERE to find the perfect SMA associate or team to help you succeed.