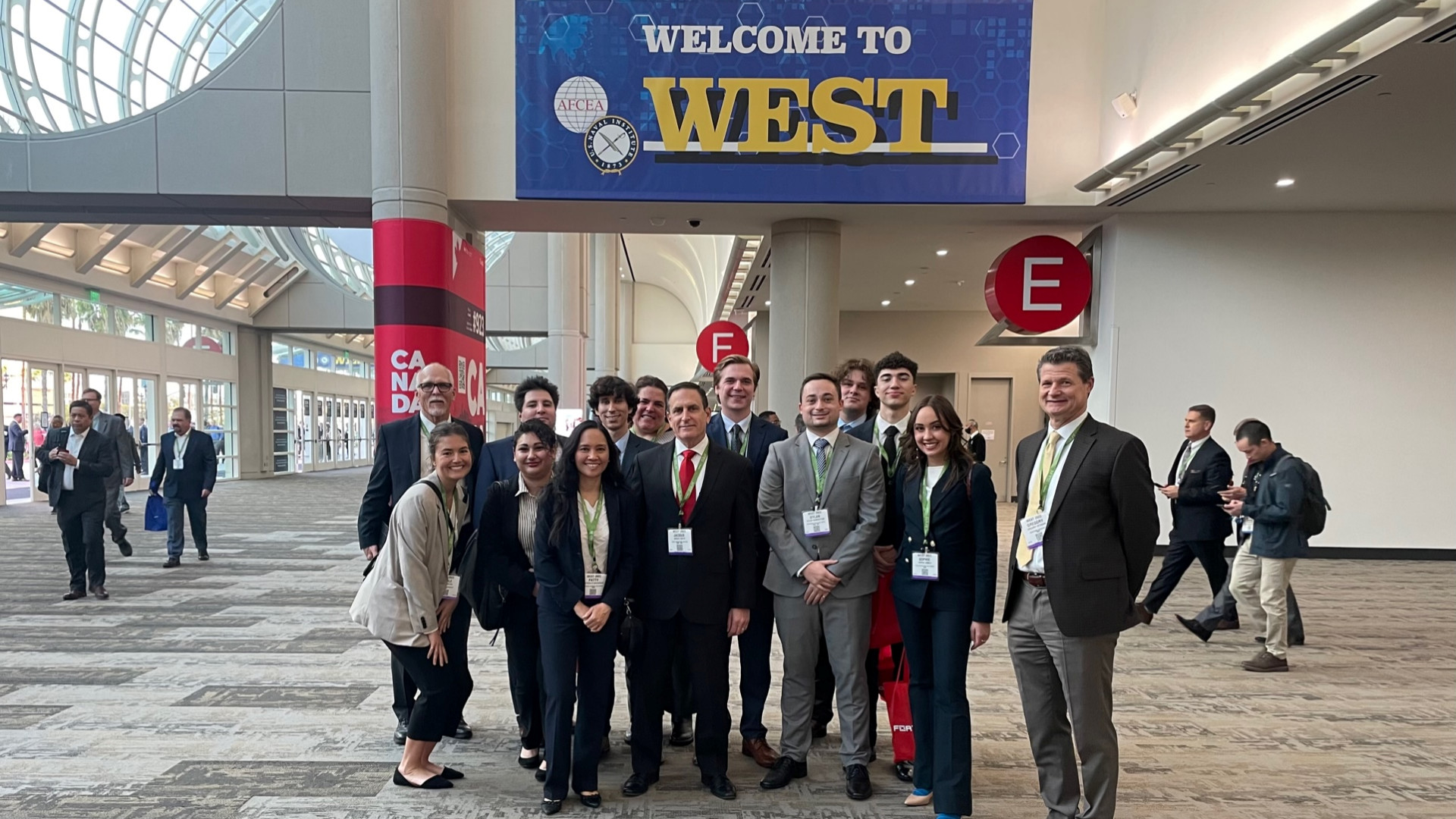 Career Development: A Core Value at SMA
One of our core values at SMA is career development. At every level in the organization, we are passionate about helping our teammates grow and excel. We believe in the importance of introducing career development opportunities and providing learning experiences to our future leaders because we want them to grow and strive in their careers at SMA. One of the ways we do this is by giving teammates the opportunity to team up with and learn from their more experienced colleagues at conferences.
Last week, the SMA team attended the AFCEA West conference in San Diego, California. Filled with developing systems, platforms, technologies, and networks that impact all areas of Sea Service operations, this premier naval conference and exposition provided the opportunity to expose some of our colleagues to their first conference. Each had the opportunity to shadow our senior leaders as they met with clients and networked with other attendees. It was a successful learning experience for them to better understand the industry and learn how to develop and maintain relationships with clients while also discussing the services we offer.
We believe that the opportunity to teach is as valuable to the instructor as it is to the student. Teaching reminds you of the fundamentals, reenforces what works, and provides an opportunity to pay it forward. For the entire team, AFCEA West provided the opportunity to see new trends in the industry like cyber and cloud computing along with testing out interesting new demo and physical products.
The AFCEA West conference was a huge success for SMA and provided a development opportunity for the entire team, while also showing our future leaders the importance of engaging at conferences.
If you need help with your business development opportunities and programs, please contact us: