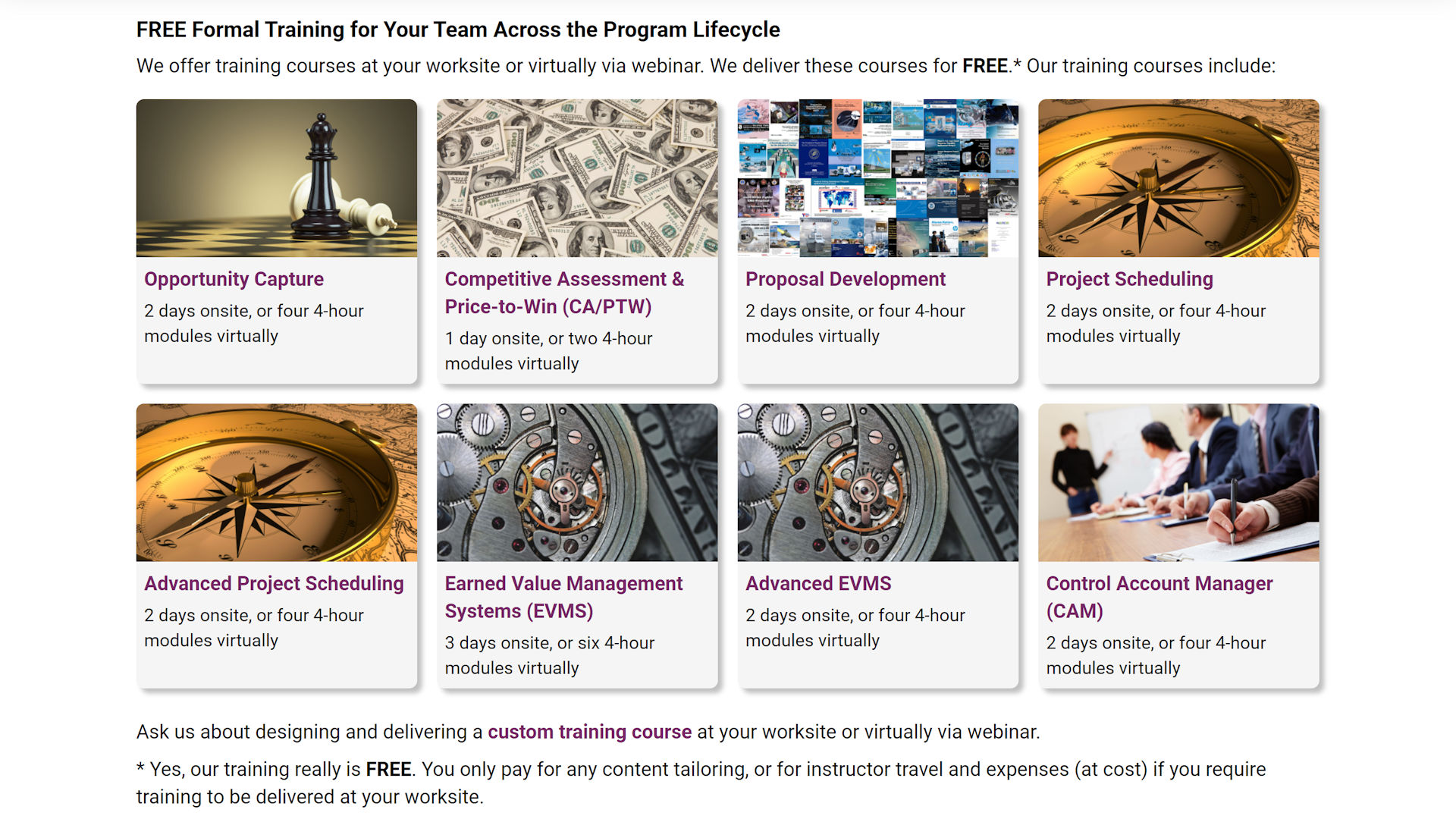 Free Training for Your Team!
SMA offers FREE training for your team across the entire program lifecycle. These courses are led by our talented associates who provide their expertise in the field to improve our clients' competitiveness and program performance. These classes are available as live webinars to your team:
Opportunity Capture
Proposal Development
Project Scheduling
Competitive Assessment & Price-to-Win (CA/PTW)
Advanced Project Scheduling
Earned Value Management Systems (EVMS)
Advanced Earned Value Management Systems (EVMS)
Control Account Manager (CAM)
Wordman Speaks™ Microsoft Word for Proposal Professionals
You can also view our entire online course catalog by creating an account on TOD. Click HERE to set up your TOD profile today.
If you would like to schedule a training course for your team, contact us (select Training in the dropdown):