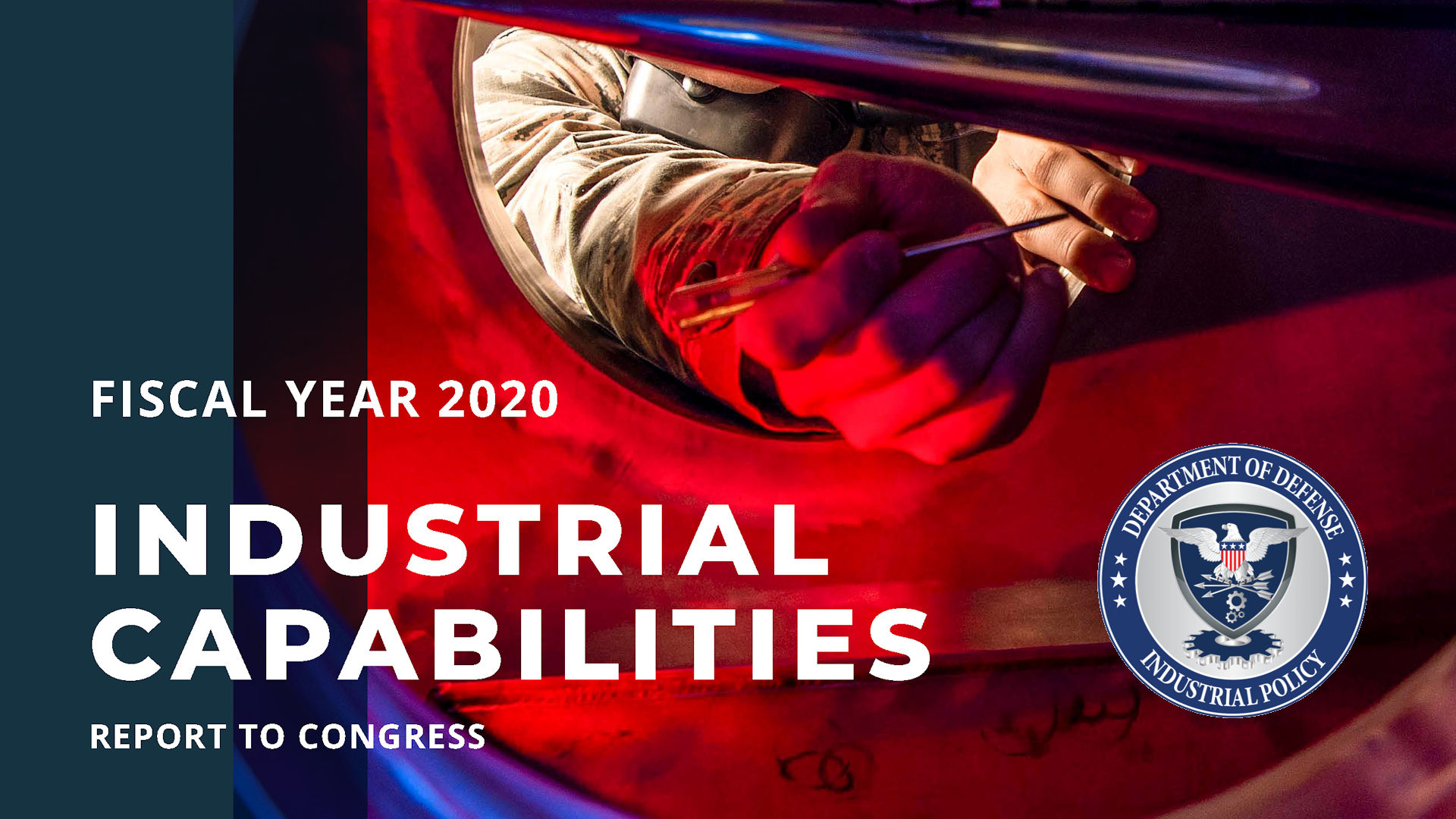 FY2020 Industrial Capabilities Report to Congress
In the course of SMA's support to our clients, we often have the opportunity and privilege to be part of projects that have lasting and essential value to the US Government. So it was with the SMA team working with the Deputy Assistant Secretary of Defense for Industrial Policy (DASD (IP)) and the DASD IP staff to produce the Fiscal Year 2020 Industrial Capabilities Report to Congress. The 184-page document is an annual requirement mandated by Congress. The Secretary of Defense is required annually to submit a report by March to the Senate and House of Representatives Committees on Armed Services "A Map of the Industrial Base" that describes vulnerabilities with mitigating strategies. Congress is particularly interested in the US defense industrial base's gaps to react to threats by mobilizing the necessary manufacturing capabilities and the technologies to address the threat.
With the literary and industrial base historical knowledge of Dr. Arthur Herman (the lead author) and the organizational and administrative management expertise of Peter Flory, Bill Luti, and Lauren Haber, the SMA Team developed the Forward. The team managed the numerous iterations and, working with the DASD (IP) staff, brought the full document to completion a full three months ahead of Congress's suspense date of March 2021. The report is an impressive accomplishment, and we congratulate the SMA Team!
SMA's Management Consulting Practice provides market and competitive strategy, innovation building, capability evaluation and development, competitive assessment and price to win, and strategy analytics. For more information, contact us: