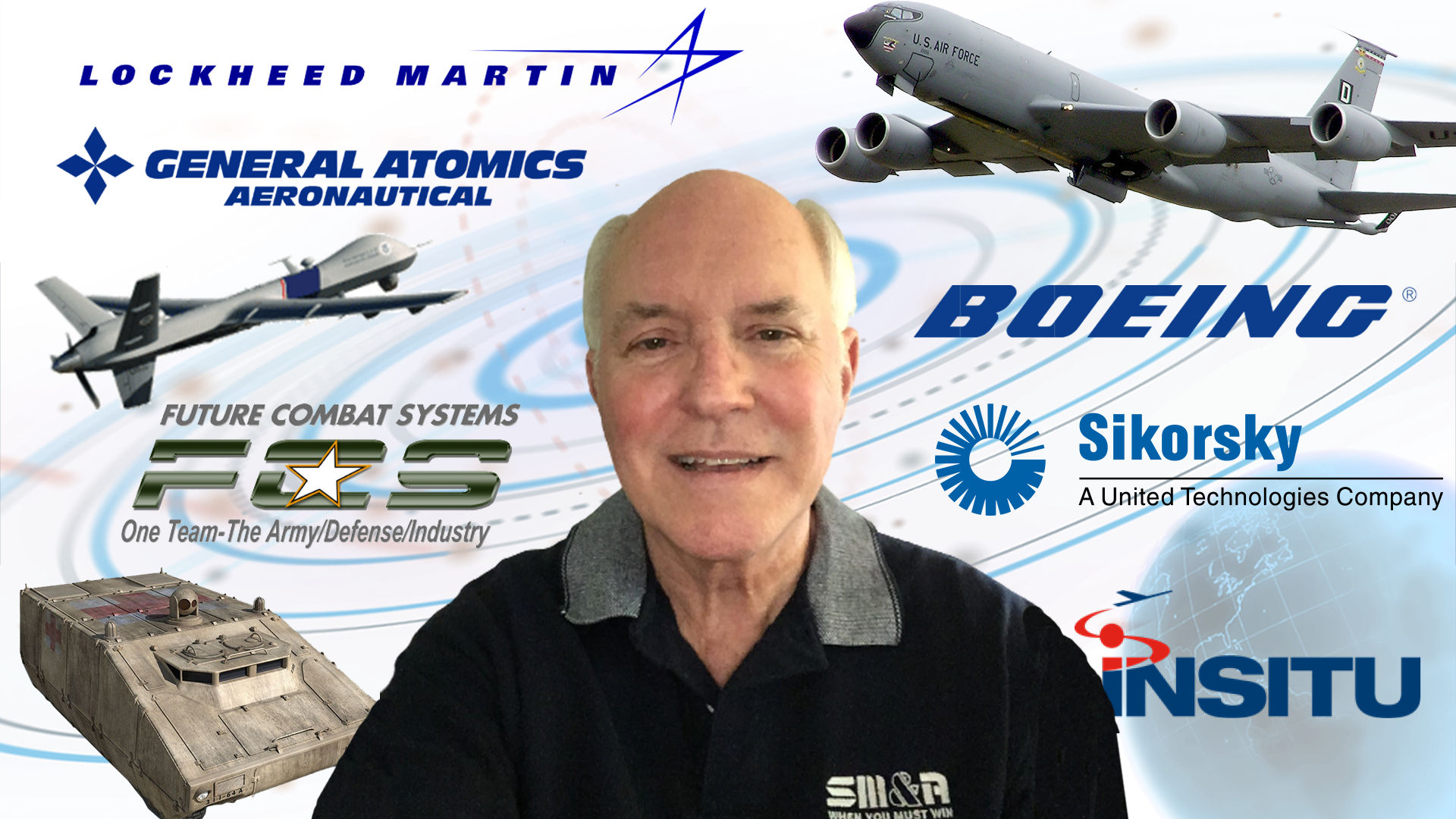 SMA Associate Spotlight: Bill Dean
This week we spotlight Bill Dean, an SMA associate of 24 years. Bill is one of our most senior program architects, supporting the most complex Major Defense Acquisition Programs (MDAP). In addition, he specializes in flight tests, systems engineering, program management, and is a technical volume lead with a focus in aircraft development. In our recent interview, Bill described his education and service in the United States Air Force (USAF), as well as the years he has spent with SMA.
As a youth, Bill had an interest in aviation and a goal to join the United States Air Force (USAF). He attended the Rensselaer Polytech Institute (RPI) for engineering which is one of the most prestigious engineering schools in the U.S. After graduating from RPI, he attended the USAF Test Pilot School and had many assignments while in the Air Force for 22 years. He served 11 years on the Advanced Tactical Fighter and F-22 program during its development. These aircraft remain some of the most advanced aircraft systems even today.
Upon retirement from the Air Force, Bill found his way into the SMA family. He has worked on several long-term engagements with Lockheed Martin, Boeing, General Atomics, and Bell Textron. Bill's first assignment was a 14-month engagement with Lockheed Martin for their C-130 Avionics Modernization Program. He was involved with the initial planning, proposal, program architecture, and was kept on as a deputy program manager through SMA. He is currently working on the U.S. Army Future Vertical Lift competition which is the largest MDAP in competition today.
We asked Bill what his favorite part of his job is and what drives him. He explained he enjoys working with clients on new aviation projects while being involved in new systems. He said he is driven by contributing to client success and developing new capabilities for his country.
To meet other hardworking associates like Bill, log in to our TOD® platform. SMA Talent on Demand (TOD®) is the industry-leading platform that connects project needs with an array of professional talent more precisely, efficiently, and effortlessly than before. If you have project needs, click HERE to find the perfect SMA associate or team to help you succeed.