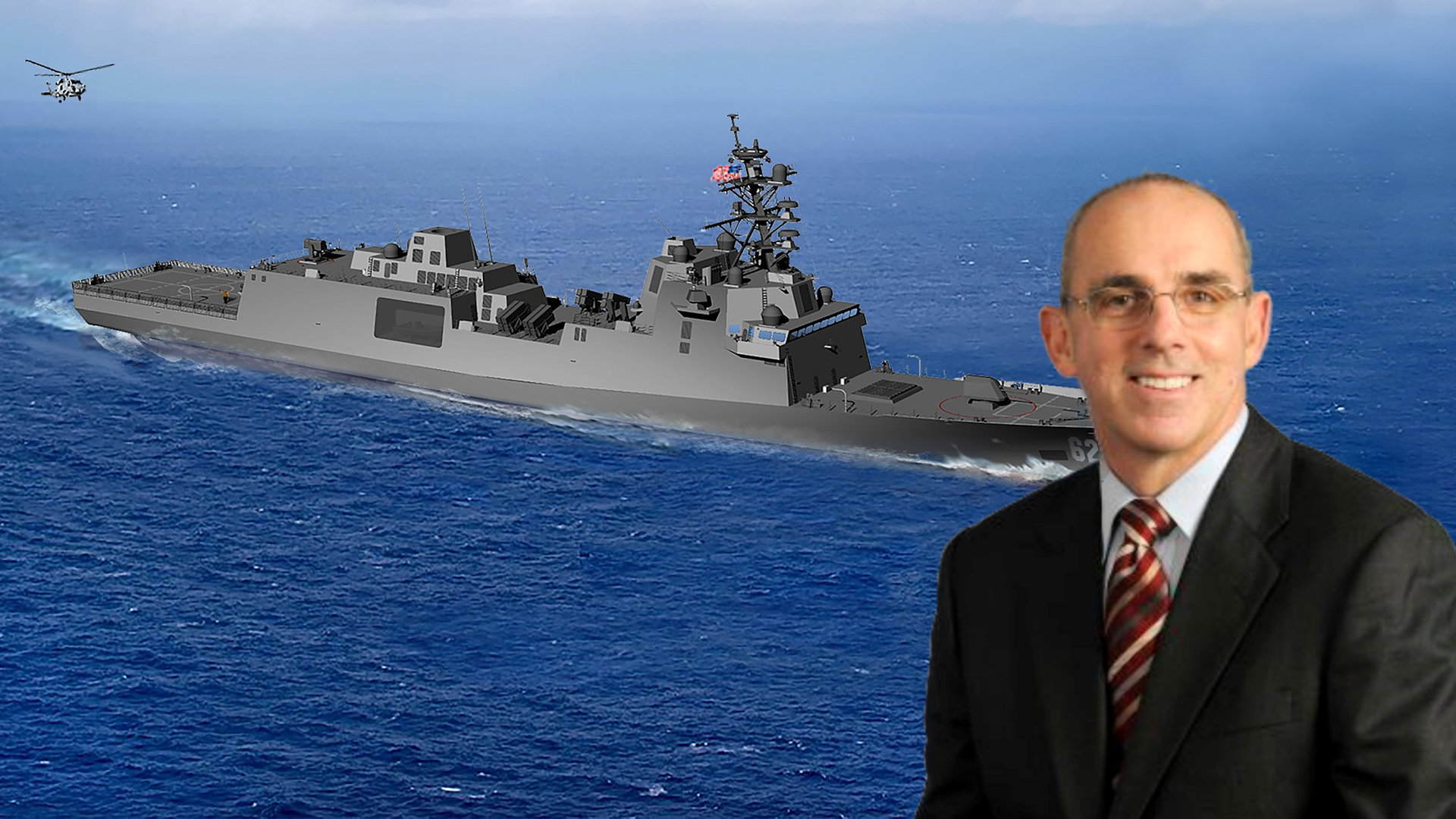 SMA: Fincantieri's FFG(X) Trusted Partner
Constellation-class frigate image courtesy of the U.S. Navy, ID 200430-N-NO101-150.
"I was introduced to the capabilities SMA had in writing proposals and was blown away with their work."—Charles (Chuck) Goddard, past client and presently a member of the Business Development Team at SMA.
In a recent interview, we had the opportunity to talk with Chuck Goddard, a former client of SMA. Chuck shared his experience working with us as a client and points out that we provide what others do not—trust, good quality people, and committed support.
Chuck was first introduced to SMA when he worked for Lockheed Martin, a global security and aerospace company. SMA worked on earned value management, planning/scheduling, and proposal management.
Several years later, Chuck became CEO, president, and general manager for Fincantieri Marinette Marine (FMM). His most prominent work came when he was asked to come back to Washington to lead the ship design and capture of the FFG(X), now the Constellation-class frigate program. This program was a must win for Fincantieri so when other companies proved unable to support the needs of a very tough competition, FMM reached out to SMA to take over the effort and provide the resources and expertise needed for win strategy and capture, proposal leadership, planning/scheduling, and pricing strategy. SMA helped define a winning strategy "across the program lifecycle" including developing marketing strategy, capture strategy, proposal creation, critiquing the proposal, and finally executing. Chuck stated, "SMA was instrumental in winning this."
At SMA, we have the people and solutions to meet the needs of different industries. Our staff comes from a variety of backgrounds and experiences to cater to the needs of our clients. To learn more about how SMA can be your trusted partner, contact us: