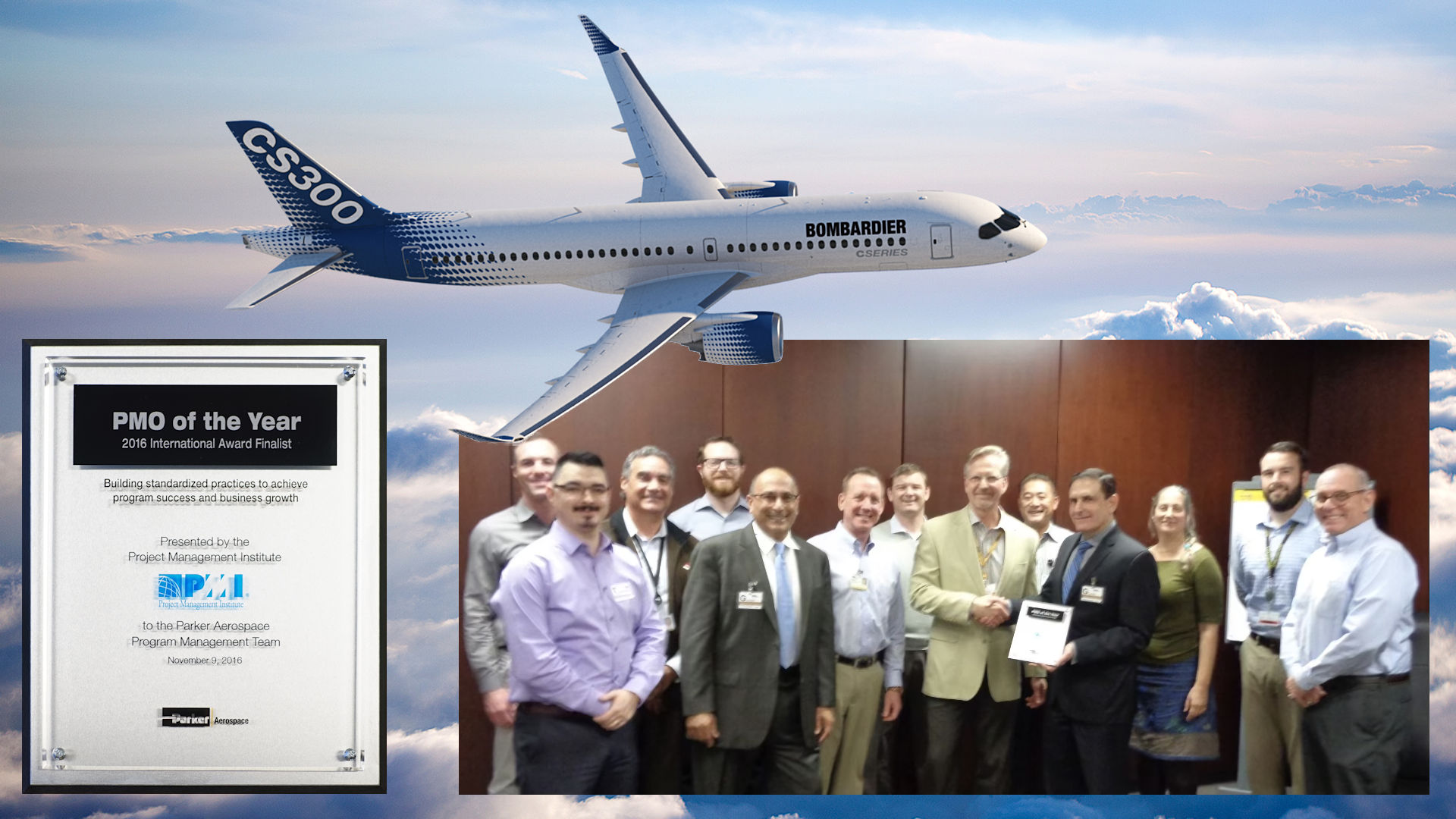 SMA: Parker Aerospace's Trusted Partner for Ten Years
"SMA showed our team what done right looks like" – Barry Draskovich, Vice President of Program and Contract Management, Parker Aerospace.
Parker Aerospace is an operating segment of Parker Hannifin Corporation that has manufactured major components for nearly every aircraft today. In 2012, they were simultaneously awarded a $3.5 billion contract with Bombardier Inc. and won addition programs that totaled more than $16.5 billion. With this incredible success Parker realized that they need to accelerate the implementation of their Program Management Office (PMO), get their people trained, and implement tools capable of supporting programs at scale. Knowing that if the additional business volume was not managed, it could delay the Bombardier C-Series Safety of Flight Test (SOFT) milestone. To mitigate this challenge, they decided to hire a project management consulting firm to implement the near-term changes necessary to stand up their PMO and maintain schedule. Parker contacted SMA for help and in a one-day turnaround we provided a plan for this very ambitious endeavor.
SMA provided Parker with Tier 1 and Tier 2 schedules to demonstrate to Bombardier that obtaining an on-time SOFT was achievable. We deployed a cross-functional team to provide program management with the support required to implement a detailed IMS and establish their PMO. Additionally, our planners engaged the Control Account Managers (CAMs), Program Manager, and Bombardier representatives to develop a fully resource loaded IMS for the program resulting in meeting the SOFT deadline. As a result of the updated IMS development, Parker realized they also needed additional engineering support to meet the objective of the fly-by-wire system. Again, turned to SMA for help. We worked with Parker to develop an organic capability for their own controls, which was possible because they not only trusted us but were also willing to let us know when there were challenges.
Throughout this journey, our efforts gave Parker the confidence to apply for PMO of the Year, a prestigious award given by the Program Management Institute (PMI). They succeeded in landing in the top five companies nominated worldwide. Draskovich said, "The relationship with SMA made nomination for PMO of the year and our success with program management possible".
To this day, we continue to work with Parker to mature the capabilities of their PMO. We would not be able to celebrate the past 10 years of partnership and assist with the successful execution of over 100 successful projects without the trusted relationship we built with Parker Aerospace.
At SMA, creating and maintaining trusting partnerships is important to us, and together we can accomplish successful projects. To learn more about how SMA can be your trusted partner, contact us: