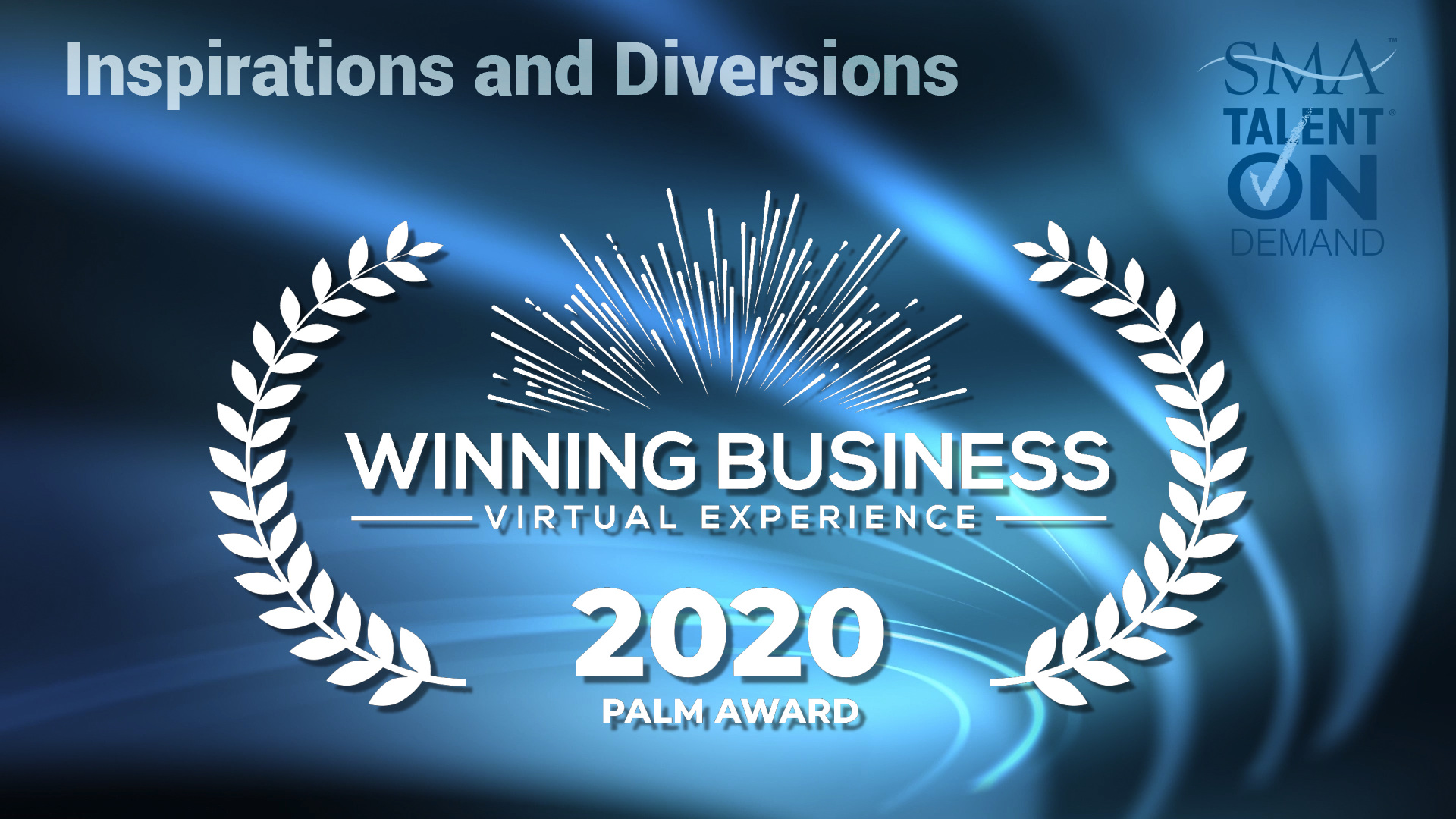 SMA Receives WBVE Palm Award from APMP!
We are very proud to receive the WBVE Palm Award for our presentation at the Winning Business Virtual Experience 2020 held by the Association of Proposal Management Professionals (APMP)!
Rick Harris, CF APMP, Chief Executive Officer of APMP, emailed us with this excellent news:
"The 2020 WBVE Palm Award was presented yesterday to four presentations that were selected for their outstanding content, originality, message, and personal/professional development goals.
SMA, your Inspirations and Diversions session was selected out of more than 120 presentations as a 2020 WBVE Palm Award winner. Other selection criteria included:
Presentation Design
Attendee feedback
Staff feedback
We will also place the 2020 WBVE Palm Award logo on your session description, so attendees will know it is among the four best of the conference. Like a film that wins an award, you will likely see a bump in attendance over the next month while your session is still active.
Thank you for being a part of the first WBVE, and congratulations on your fantastic achievement."
If you are an APMP member, you can see a recording of our Inspiration and Diversions presentation on the WBVE website until the end of August 2020! Our presentation features laughs from a professional stand-up comic, wellness exercises led by a professional Broadway entertainer, our trivia quiz, and amazing sleight-of-hand from a professional magician! And there's also a couple of 2-minute live demos of our revolutionary Talent on Demand (TOD)® platform, that precision matches your proposal or project staffing requirements to our Associates at the Speed of Need™!