The Essential Guide to Program Architecture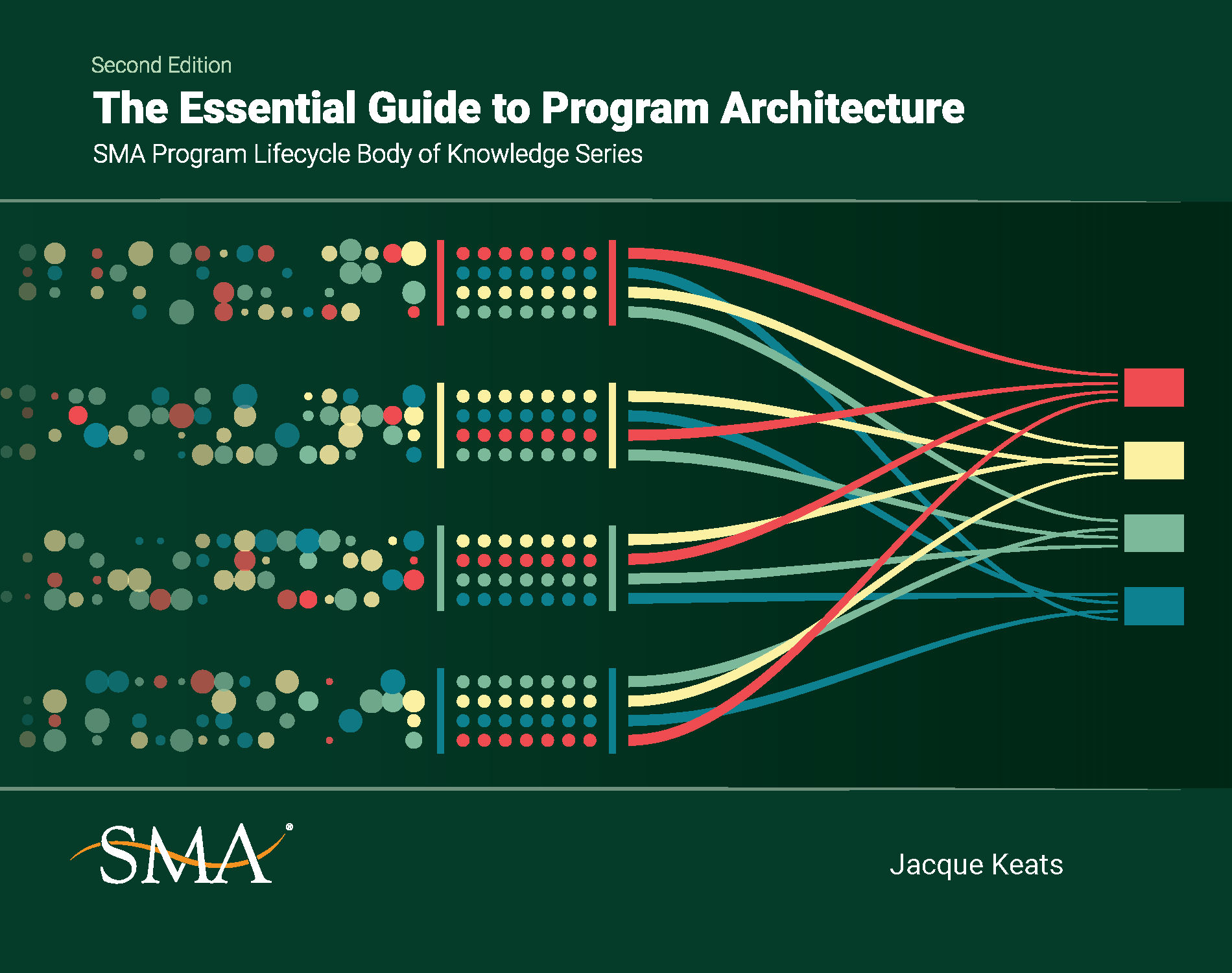 ISBN: 979-8-9859536-1-9
Paperback: $74.95
A Structured Approach to Developing the Program Architecture Early in the Proposal Process…
…helps the proposal team translate the program vision, strategy, and differentiators into a winnable and executable program.
The Program Architect leads the analysis of the definition and integration of the solicitation requirements to develop the program architecture ensuring the capture team meets its milestones for creating a winning proposal.
This book, by SMA COO Jacque Keats, CF APMP, and now in its second edition, aims to develop a better understanding of how the program architecture fits into a comprehensive program plan, and provides guidance on creating key artifacts such as the Work Breakdown Structure (WBS), and Integrated Master Plan and Integrated Master Schedule (IMP/IMS).