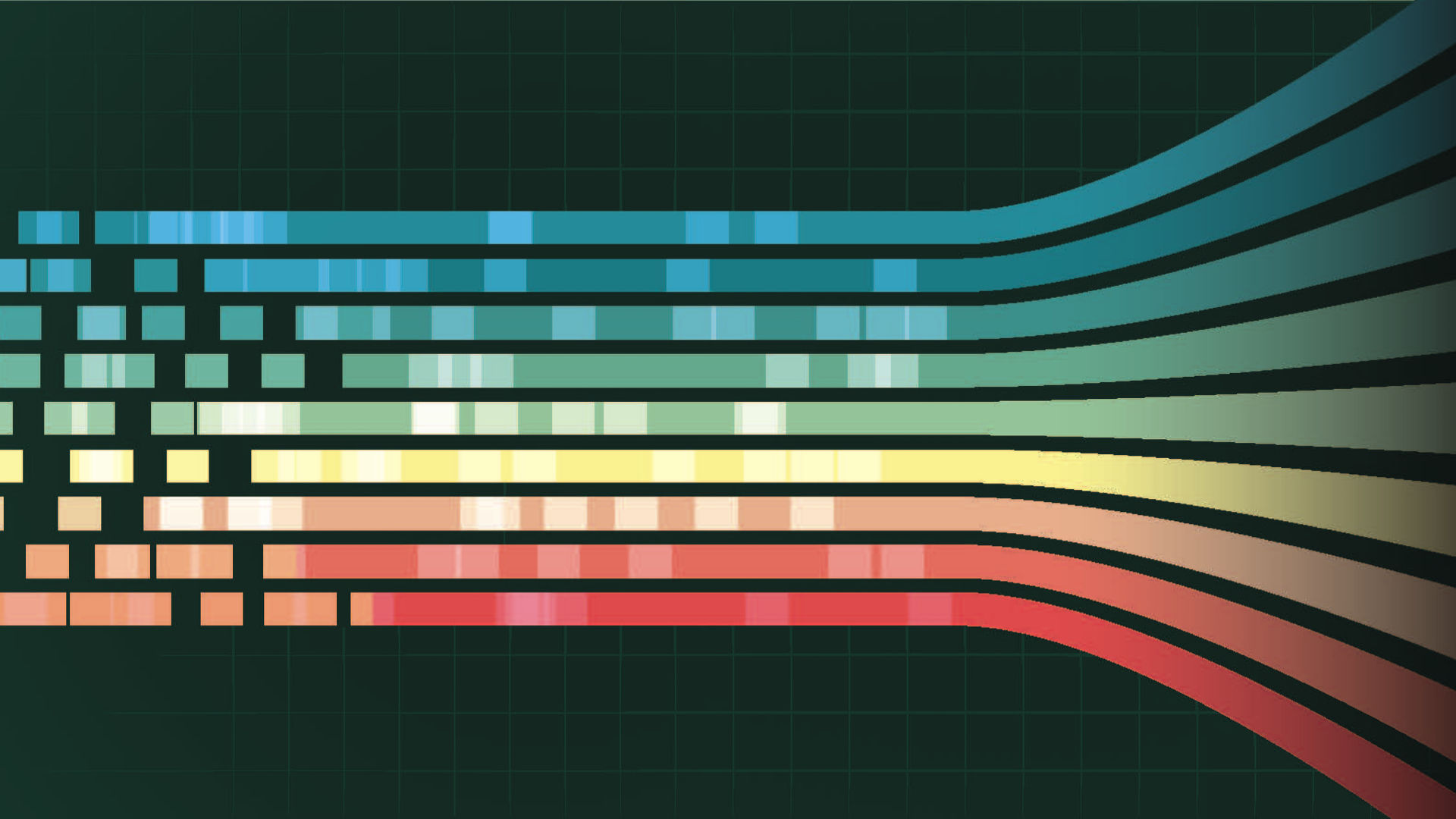 The Essential Principles of Winning Proposals
From our Program Lifecycle Body of Knowledge series, nine principles of developing winning proposals that have passed the test of time
[Download not found]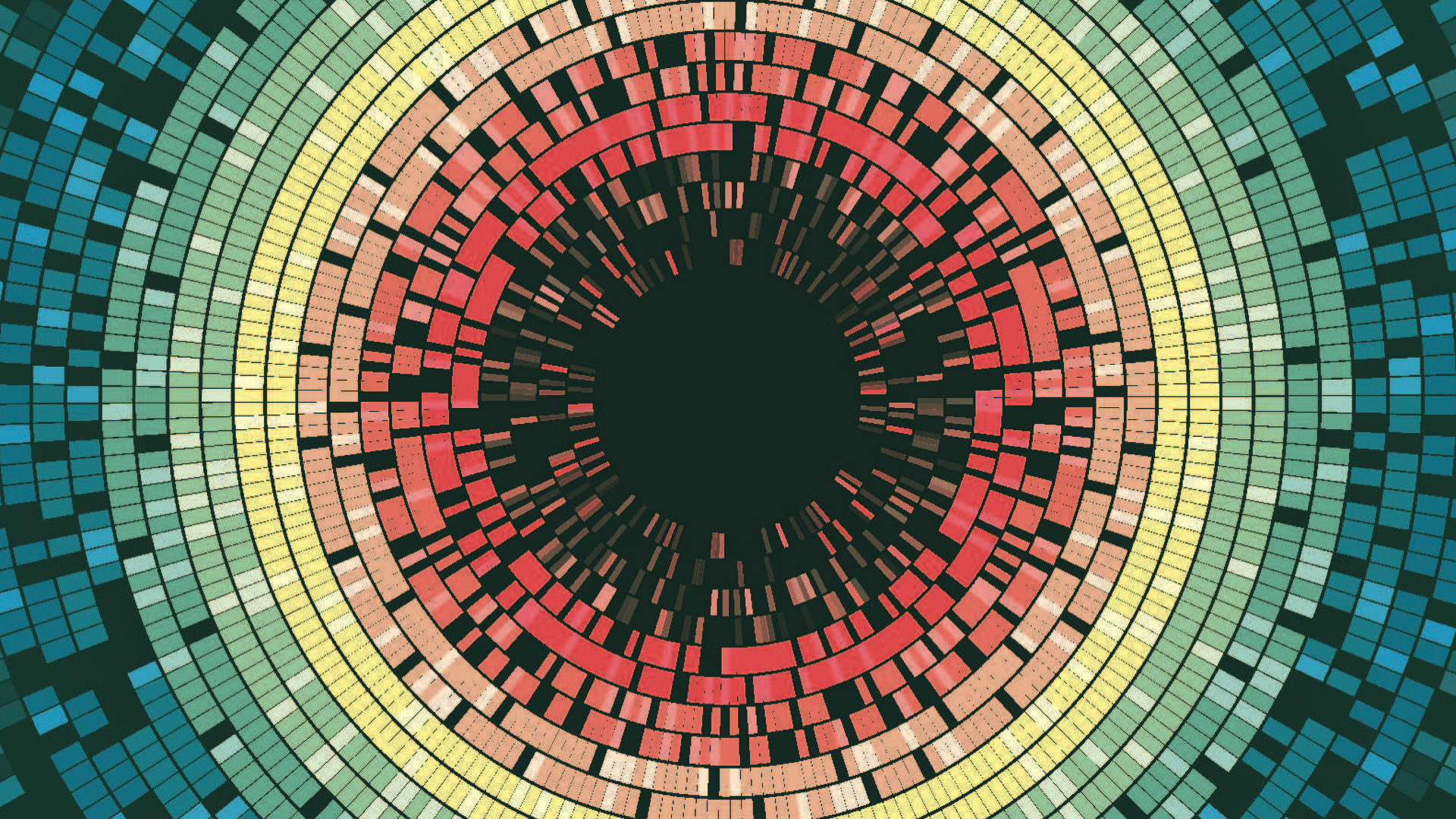 The Essential Guide to Proposal Development
From our Program Lifecycle Body of Knowledge series, a guide to using the SMA process to create winning proposals
[Download not found]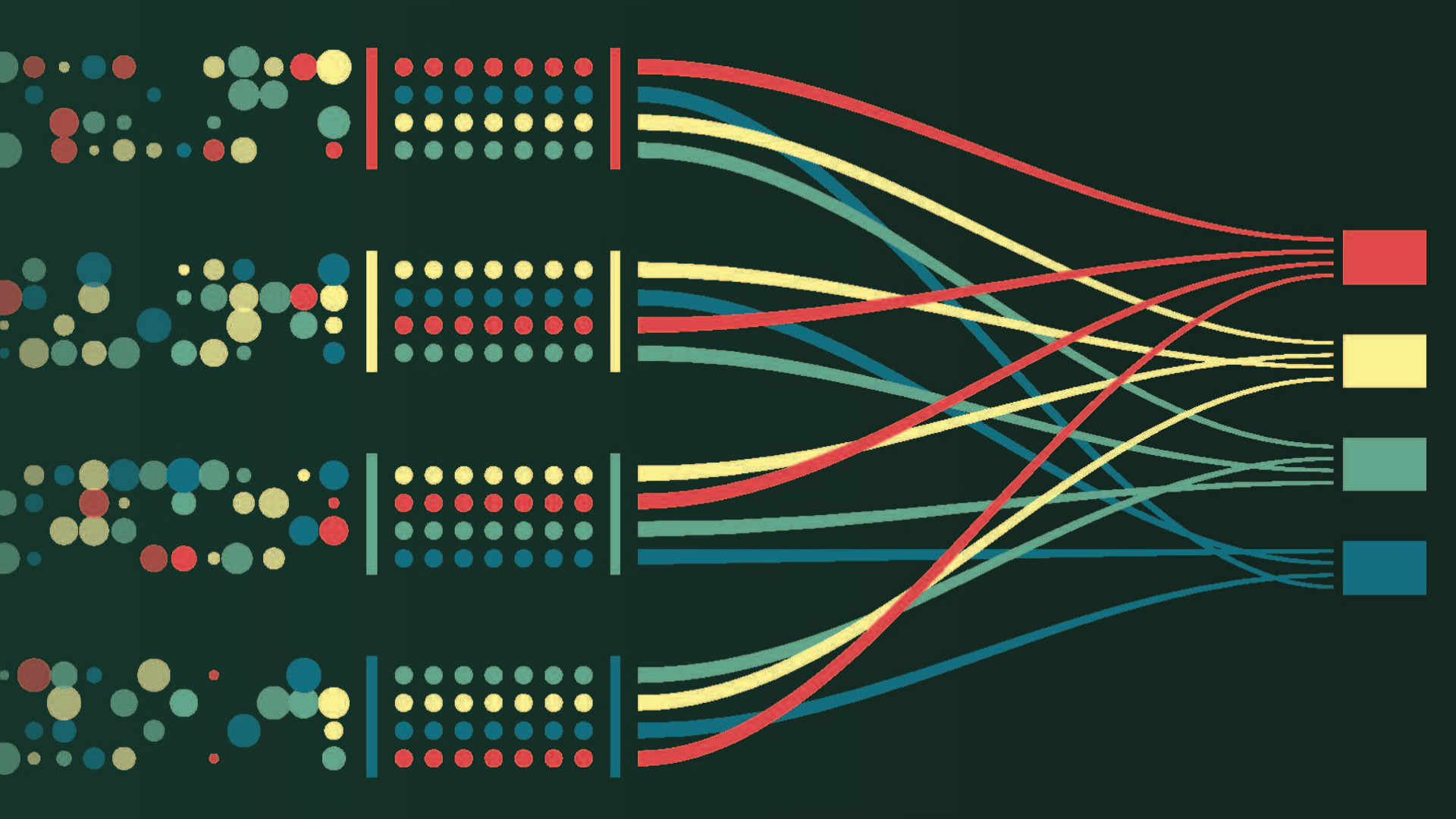 The Essential Guide to Program Architecture
From our Program Lifecycle Body of Knowledge series, a structured guide to developing the program architecture early in the proposal process
[Download not found]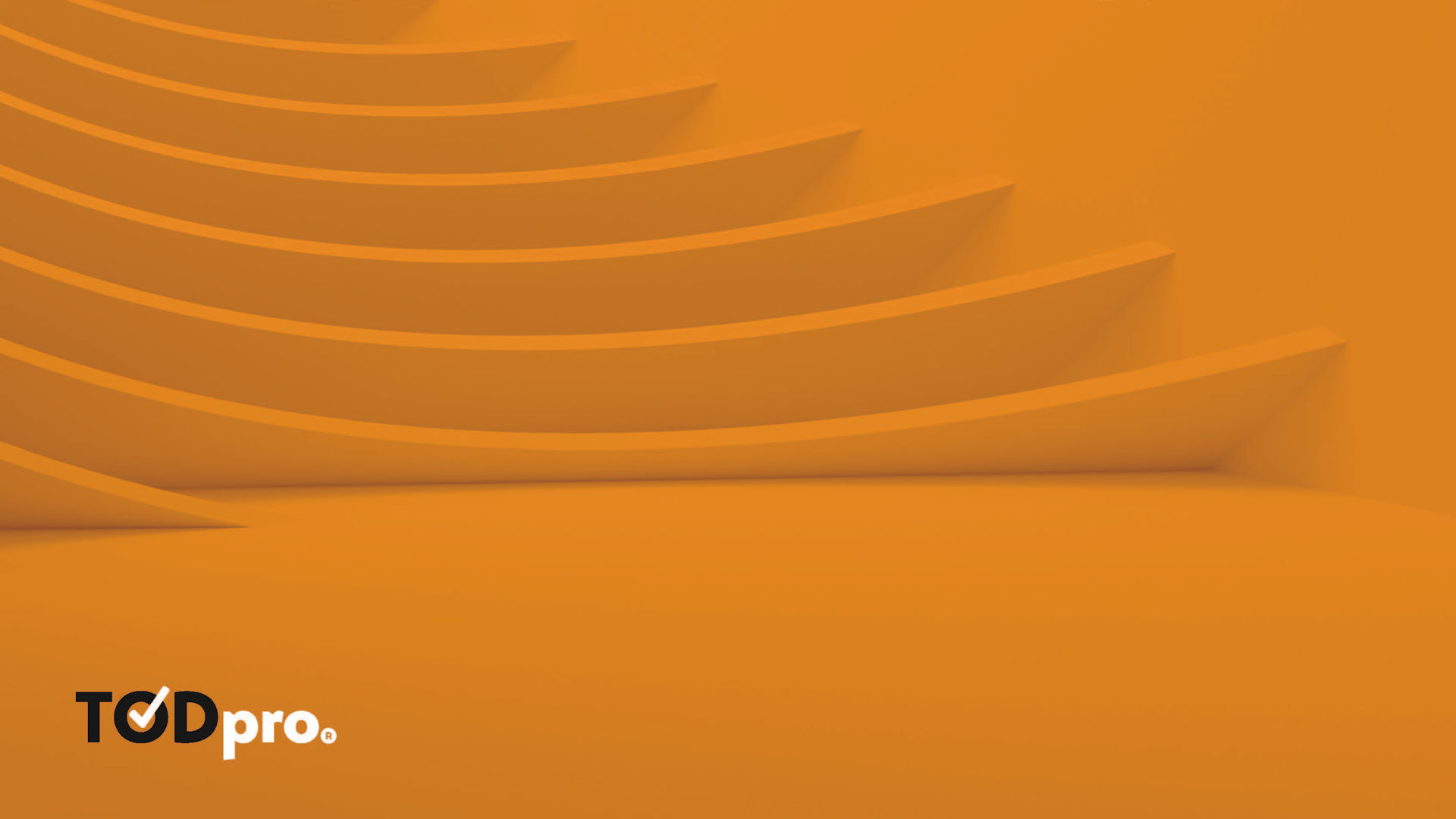 Reinventing the Professional Services Firm
We challenged the core assumptions of our business operations and reinvented the concept of a professional services firm.
[Download not found]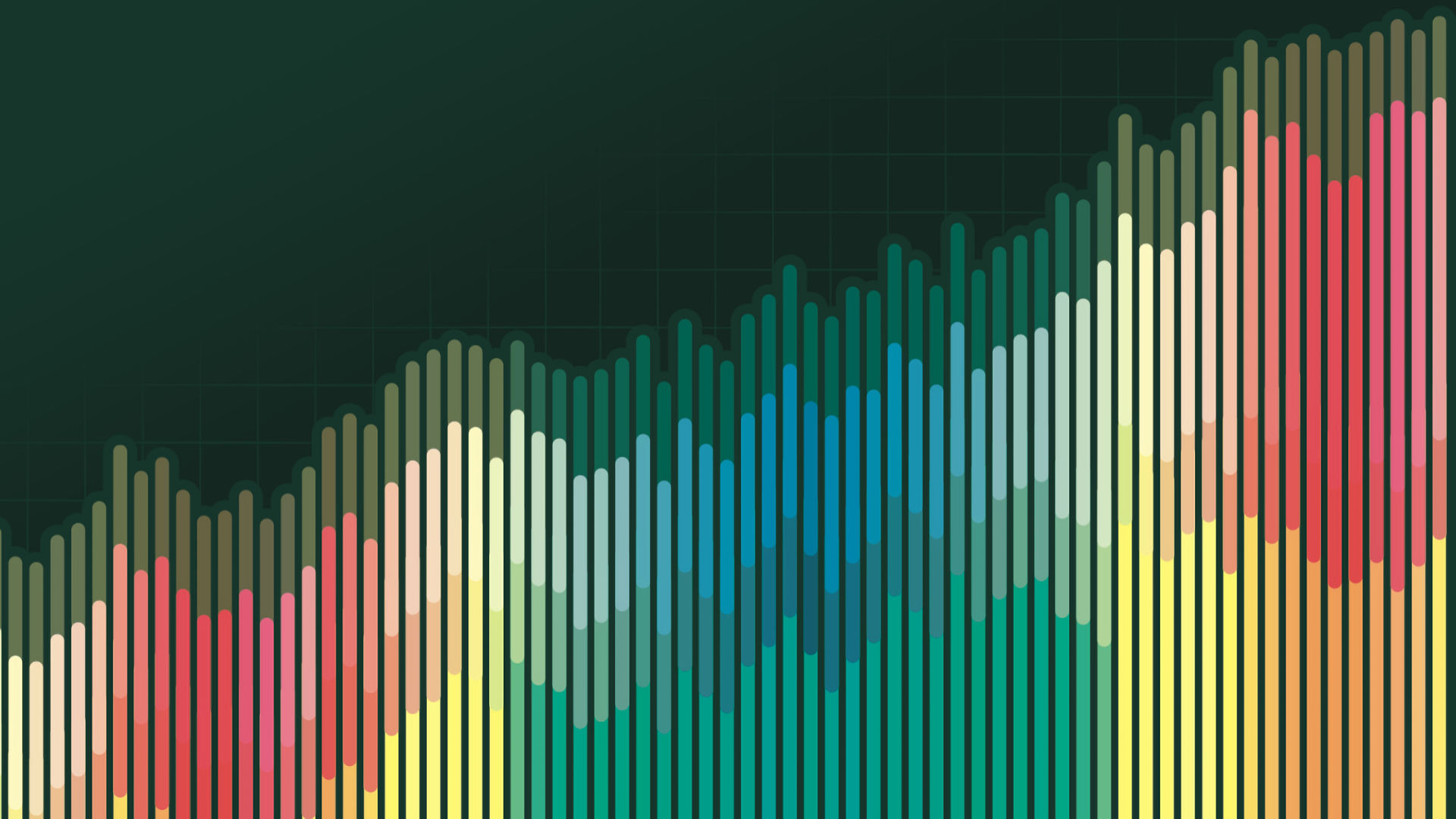 Managing the Capture of New Business
A guide to the winning process for the world's largest program from the SMA Program Lifecycle Body of Knowledge series
[Download not found]
"I want to pass along a big CONGRATULATIONS and Thank You for the support on the [program] Win! This couldn't have been accomplished without you, and it's been a privilege to work with y'all. I want to say thank you for the guidance, for all of the long hours worked, for the training, collaboration, sprints, and for everything you did
[Download not found]
"Congratulations for another win for SMA. Our relationship with your team is instrumental in our success current and future. Thank you!"
[Download not found]
"Thanks Lee E., and I didn't realize yesterday was going to be your last day. It was a pleasure working with you and thank you for all your efforts working [our two proposals], you ROCK Lee!!!!"
[Download not found]
"Lee E. has been invaluable at turning our engineering concepts into polished diagrams. He has been responsive in getting the last minute changes in place."
[Download not found]
"Al W., a big Thank You to you and the team. I really do not think we could have gotten there with such a great package without you. I really appreciate everything you brought to the proposal, including your sense of humor."
[Download not found]
"Rick T. is close if not on the top of the list of planners that embody the aptitude & drive needed to excel in planning. We have appreciated Rick's support and look forward to having Rick join us again down the line. Lucas T. has also been a top asset was the trail-blazer in so many respects. When I want to
[Download not found]
"Paul S. fully understood everything about this effort, referred the right stuff to others, and answered the appropriate things yourself. You'd be surprised how few people actually do that well. It adds confidence to management that this team, and therefore this bid, is under control and in good hands."
[Download not found]
"I got a lessons learned summary from Brian S. this week, showing not only his expertise in graphics and proposal preparation, but in the training and quality of the people SMA has. I will continue to suggest SMA help on major proposals…"
[Download not found]
"Melissa W. is a valued member of my team. She is professional, determined, proactive and creative with her project management assignments. I am able to rely on her projects being well-managed and know that I will only be engaged when needed. Melissa handles her team well, her project management duties well and is an excellent communicator. She escalates effectively, and
[Download not found]
"Garrett C. is great! I am very happy with the support, guidance, and counsel from him, makes a big difference for us and our proposal. Thank you very much and please let him know we couldn't be happier he is here!"
[Download not found]
On Wednesday, 6 July 2017, an SMA client hosted an event in honor of Steve H.'s 17 years of continuous support to [one of their major programs]. We believe Steve's 17 years is an SMA record for continuous deployment to a client. The client cited Steve's ability to "make a positive impact" on all of his assignments on [that program].
[Download not found]
"Greg S. is working out very well. So far, he has shown that he has exactly the background and skills that we need. He is also a delight to work with."
[Download not found]
"In the year Liz C. has been here, she has earned the respect of everyone for her diligence, hard work and pleasant personality. Her boss relies on her as much or more than any of our employees because she always gets the job done with little need for supervision. She is always ready to help out and has covered for
[Download not found]
Robert Derwae and Brian Smith
Robert D. and Brian S. were commended for their work with a new client pursuing a strategic opportunity. They did an outstanding job of leading the proposal effort. The government recently announced that the client won the competition, which will grow the company in a big way. [The client's] owners praised Robert and Brian's dedication to getting them a WIN. They
[Download not found]
"I just wanted to share that [we] think Lisa N. is awesome. We were talking about how relaxed we feel, and how collaborative we're all becoming. We aren't afraid to ask questions anymore or share ideas. [She] makes us feel valued and that our group is really becoming whole. [She's] doing a great job as our lead and are just
[Download not found]
"I just want once again to reiterate how much I like working with Lucas T. He is professional, fast, straight to the point, and understands the program. He also provides the team with different view options to look at the data. It is benefiting both the team and leadership. I appreciate his help and support."
[Download not found]
"Tim C. did a fantastic job of taking the previous schedule, and completely redoing it such that it finally made sense and was in sync with the schedule from my subcontractor. Tim attacked the effort with enthusiasm and software tool knowledge unlike any I had received from the combined efforts of all previous planners that had attempted to create a
[Download not found]
"I'd like to pile the compliments on. This was a complicated deal that could have significant long-term benefit. …Rod O., you continue to impress me with your ability to lead us all to an exemplary product. The dedication and can-do attitude of all of you who invested so much time on this made it not only a success but even
[Download not found]
Chelley Hughes-Anderson and Bryan Anderson
"The IMS section of the PMR continues be a shining example of how far we have improved in this area since the start of the contract—this is directly attributable to thought leadership and diligence to the details by Chelley H. and Bryan A. Today during the PMR hot wash [there were] some great 'well-dones' to the team—but I want you
[Download not found]
Lori Clark and Jeannie Ward
"I want to extend my thanks to the SMA graphics folks (Lori C. and Jeannie W.) for their tireless support on the proposal. Typically, proposals are a major impact on my team resulting [in] complete disruption to our normal workflow while forcing my team to work many weekends. In fact, their great work has reduced that significantly. [The proposal] graphics
[Download not found]
"Just wanted to take a moment and thank Shane T. for all his efforts on our project. It's been great to have him back! It can be challenging work, with no shortage of twists and turns. And Shane handles it very well both with the client and with the team. Also, on the project economics side, he has really done
[Download not found]
"[The customer] put a very nebulous task in front of us, and Shane T. took it by the horns and through a lot of [Excel] acumen, patience, and many meetings really delivered for [the customer]. It continues to be a pleasure working with Shane on the team, and I wanted to pass this glowing review of his performance along to
[Download not found]
"Steve B., thank you for your efforts supporting us here. You have done fantastic work. When we get closer to the Final RFP (or release of a Draft RFP) on the proposal, we will be reaching back out to you to re-engage full-time."
[Download not found]
"I wanted to say thank you to Dick E. on so many levels! (1) for an awesome job on the templates and user guide—HUGE success!!! (2) for putting up with my crazy thoughts—no easy task. (3) for getting up oh-dark-early to share with our team—sorry! And most importantly for making me look good to my boss—he called me after and was tickled
[Download not found]
"Jeffrey E. is doing an excellent job, without his expertise and guidance we would not be where we are. He has taught us many things but the most important fact he keeps reminding us: 'the only thing that is fixed is the proposal delivery date.'"
[Download not found]
"Tim C. has proven so valuable that we expect to have him here for the foreseeable future."
[Download not found]
"Liz C. exceeded my expectations and greatly enhanced the quality of our proposal. We could not have done it without her! She worked very well with the team and enhanced teamwork among its members. Our proposal was much better than would have been the case without Liz's support. The final product had a look of professionalism and detail that would
[Download not found]
"We truly appreciated the exceptional support that Jeffrey E. provided to our proposal effort. [He] went above and beyond the call of duty every step along the way, mentoring our authors to not only improve the product, but to improve their processes going forward here. Our proposal received high marks during color team reviews, and we could not have achieved
[Download not found]
"Elisca S. has been doing an outstanding job. I gave her one of our toughest programs, one that was on the CEO's watchlist, and she has made significant contributions to getting them 'out of the red.' I consider her one of the top planners in our product line and trust her with overseeing the training of a new hire. She
[Download not found]
"I was recently copied on [the one year] anniversary of her [client] assignments. I had the good fortune of working with Eleni T. during her [program A] assignment and supporting my IPT CAM duties on the [program A] replan. I wanted to resonate on the professionalism, knowledge, and proficiency of her program planning and support, petitioning the recognition she deserves.
[Download not found]
"I wanted to sing Elisca S.'s praises to you. She is an amazing asset to our team; she clearly knows her stuff when it comes to planning, she drives the team to get their tasks done and she holds the team accountable. She's fantastic at pulling together who she needs to get the right answers and leads all of us
[Download not found]
"I do want to express my sincere appreciation for Carol M.'s work with our team. We have no in-house experience in this area and she was incredibly patient with us, returning to first principles and being thorough and deliberate. I really enjoyed the experience and am grateful to both Carol and SMA."
[Download not found]
"…I wanted to express my appreciation for the work SMA provided. In particular, John N. provided strong leadership and worked collaboratively to address and resolve issues. John made himself available day and night seven days a week. His dedication was remarkable and the work he produced was of high quality. I really enjoyed working with John and hope to have
[Download not found]
"…I wanted to express my appreciation for the work SMA provided. In particular, Jim G. was a stand out. He was the first to volunteer for assignments. He would finish the work quickly with high quality and then seek out new assignments to keep progress moving forward. Jim was a pleasure to work side-by-side with in developing our response. I
[Download not found]
"Just wanted to let you know how pleased our bid team was with the support we received from Jeff S. on our Task Order responses. The concept of operations designs he provided for both projects were easy to understand yet complex enough to cover the SOW. Jeff was a pleasure to work with and is well liked and respected by
[Download not found]
Lee Ellingson, Adish Singh, Dave Patterson
"Great job with your people: Lee E., Adish S., and Dave P. Great guys and we appreciate the guidance."
[Download not found]
Mike D. is implementing Earned Value Management at our client. On delivery of his first Program Performance Report, client responses included, "Hey Mike, superb work!", "Mike, great work!", and "Holy cow—this is incredible!"
[Download not found]
"Dan M. has been a great help for us here…over the many months he has worked here. Dan has diligently and skillfully supported multiple program teams with accurate and up-to-date schedule performance assessments. Without his support, we would not have been able to satisfy critical program reporting requirements. Dan's support and willingness to help is well recognized by myself and the entire
[Download not found]
Janet Lorelle and Louise Proulx
"Janet L. and Louise P. have been great assets to our team! Should the need arise for a Cost Analyst or Scheduler for my team I will definitely reach out to you because of the great support SMA has provided."
[Download not found]
"Roger R. hit the ground running and is doing a great job. I would hire him again."
[Download not found]
"For the second half of 2019, Eleni T. has provided planner support for our project team. She quickly came up to speed to support the team and collaborated in multiple ways. Her major accomplishments include using Critical Chain to shorten schedule delays, creating customized Integrated Master Schedules and Master Phasing Schedules for high visibility tasks and for understanding our long-term
[Download not found]
"First and foremost, Carla W.'s demeanor makes her a joy to work with. In a very short time Carla forged friendships and professional alliances with team members that allowed her to be much more effective in getting the job done. Her work products with the IMS and multiple other tracking tools allowed us to keep track and stay on top
[Download not found]
"Holly H., thank you very much for all the support that you provided for this. We certainly could not have done it without you. On behalf of the entire team please receive our gratitude and appreciation."
[Download not found]
"We would be dead in the water without Mike's skillset and stellar performance pushing us in the right direction. In my opinion, Mike D. operated far outside of his requirements to help our team succeed; he was truly a team player. I've never seen anything like it! At the end of the day, if I can have one person on
[Download not found]
"I have nothing but the highest praise for all you did to get us to where we are, Ralphine I. Please put me down as a fan and a reference any time you need it!"
[Download not found]
Robert Derwae & Brian W. Smith
"Brian S. and Robert D. just completed their work yesterday and did a great job getting us to final! Very long days for Brian, and he was key contributor to our electronic and print 'book check' submission success. Thank you for SMA's support on this bid!"
[Download not found]
Jeni Purcell, Patricia James, Rod O'Neil, Peter Sherman
"I think this virtual experience worked well for us. Rod O. was very well capable of handling virtual meetings as well as SharePoint for configuration management. Overhead support from Peter S. and Jeni P. made it even smoother. Thanks to entire SMA team."
[Download not found]
"Just a short note to thank you for bringing Lee E. to us. He is a seasoned professional, anticipating my needs and delivering what I need, when I need it. His experience with USG proposal requests makes us working together easy. Lee's attitude of being a team player is the grease to keep things running smooth. Since I'm in proposal
[Download not found]
"I just wanted to reach out and let you know Simon D. has been a pleasure to work with and we are making good progress."
[Download not found]
"We conducted our Technical Volume Red Team last Friday and received excellent comments from the reviewers. Lee E. has been a tremendous asset, working with me over the weekend to revise graphics and to re-apply formatting styles to produce a clean baseline document."
[Download not found]
Debbie DeHaas, Bill Harland, Marc White
"Marc W., Debbie D., and Bill H., we are successfully under contract for the DARPA program. Your help in the proposal last year was instrumental for this success! Thank you again! I only regret that I had to wait this long to share this news!"
[Download not found]
"I can't thank you all enough for being so gracious and including Luke A. in your organization at SMA [as a summer intern]. He really appreciated being involved with the team and feels a strong sense of allegiance to the team. I asked if he wanted an internship over the year with [our family company]. He promptly replied, "No Dad,
[Download not found]
Betty Green, Steve Hammond, Alan Moffatt
"Betty G., Steve H., and Alan M., …I wanted to personally thank this team for your dedication, professionalism and stick-to-it-ness as you persevered in preparing and delivering the proposal. For sure, there is more to go, but your tireless efforts are much appreciated and foundational in carrying the program forward. Thank you for carrying our water. All the best and
[Download not found]
"Elisca S. joined the team in April/May 2020 and has done an outstanding job. We just received our CPAR rating from US Air Force for the program and Scheduling has improved from Satisfactory to Very Good rating. I appreciate her help and dedication to the team and would like to share this good news with you. She always goes above
[Download not found]
"We couldn't have won this award without Danny L.  He was a key member of the team, and is always a pleasure to work with."
[Download not found]
"In July we received  a formal CPAR from our USAF customer and the program received the highest grade of any program supporting USAF contract efforts in the company!  In 5 out of the 7 categories we received the highest rating of Exceptional!  I made sure the entire team and their mangers were aware of this achievement and I wanted to
[Download not found]
"Lee M. just finished the first major task order proposal and it was darned lucky that he was transferred from capture to proposals last month. The customer is in a hurry to obligate money and they gave the contractors 10 days (extended to 11) to respond with 150 pages and pricing for $50 million. Wow! Lee billed almost 200 hours
[Download not found]
"Lee M. served as our Proposal Manager.  And while Lee is a subcontractor he did not operate that way.  He was committed to the successful development of our proposal and…put in countless hours to ensure that our proposal was of high quality and compliant."
[Download not found]
"Congratulations! We won one of the contracts for program. Thank you for your support in getting this pursuit into the 'win' column. Lee E.—your track record remains intact!'
[Download not found]
"This has turned out to be the longest and hardest fought campaign…yet.  I would like to mention the stellar work by Alan M. to lead the proposal writing and his efforts to ensure it was a first class submission."
[Download not found]
"As COVID-19 home working procedures were enacted, the proposal team took on the challenge of running a complex, multi-business unit bid entirely remotely. All worked under tight deadlines, the proposal team delivered a high quality proposal on time and within budget to the customer." (SMA Associate Jolyne T. provided production & graphics support to this effort.)
[Download not found]
"I wanted to send a note of appreciation to Brian S. He is an amazing professional to work with. He was able to deal with our proposal inputs with changes and some within the 2-hour window of delivery."
[Download not found]
Noel Janda & Terry Thornhill
"Noel J. and Terry T., thanks so much for your assistance on this killer proposal. To say we could not have submitted without your help is an understatement. We submitted on Sunday with 5 minutes to spare and the orals went well. And now we wait."
[Download not found]
"James E. successfully supported transition from the current Project Control Analyst (PCA) to become the new singular PCA for a $100M R&D full EV program. His support included managing monthly EV deliverables both to the PMO and the government customer, closeout of a major subcontractor, and working with the customer to determine desktop IBR criteria and movement toward implementing initiating
[Download not found]
"Joe B. We got this beast over the line! It was a pleasure and an honor to work with a true professional like you. Your calm demeanor, willful conduct of activities and tireless effort enabled us to collectively get there. Thanks for being a true partner in this effort and I wish you what promises to be a very relaxing
[Download not found]
Ralphine Ippoliti and Al Whitt
"Our proposal was submitted at 12:07 pm today!!!!!!!!!!!! Ralphine I. and Al W., thank you for all your advice, hard work, guidance, and hand holding!! You are true professionals and I really appreciate your support and look forward to working with you as we move forward."
[Download not found]
Management Consulting Team
"Just wanted to touch base and let you know that we were genuinely pleased with the quality of the work that your team did for us recently. It was well done… thank you. Two things stand out: First, the quality of the CA was very high—as much as we really appreciated the great detail data, we also appreciated the solid, actionable
[Download not found]
Should PP&C report into Finance or Program Management?
Should the Program Planning & Control (PP&C) function report into your Finance or Program Management department?
[Download not found]
What is required to implement EVMS in an Agile environment?
How do you implement an Earned Value Management System (EVMS) in an Agile environment?
[Download not found]
How do I balance risk across cost/schedule/technical?
A resource loaded IMS integrated with the EVMS and Risk Register are key elements of an effective PP&C system that provides early warning to issues and insights into the drivers of the cost/schedule/technical trends.
[Download not found]
How should my proposal management volume address the EVM requirement if we do not have a validated system?
Contractors that do not have a validated EVMS present more risk to the buying agency. If you are bidding to win $50M+ programs, implementation of an EVMS should be integral to your win strategy.
[Download not found]
Can I improve my engineering productivity with effective program planning & controls?
Most PP&C disciplines are implemented for compliance providing little to no value to the technical team. For PP&C to enhance productivity, the information provided must be actionable.
[Download not found]
Should I consider a third-party EVMS validation?
Third party reviews minimize the impact on your customer, reduce the cost of rework, and minimize the impact on the technical team (CAMs and PMs).
[Download not found]
What is the most common error companies make implementing EVMS?
Designing an EVMS solely for external reporting and compliance is one of the most common and expensive EVMS implementation mistakes.
[Download not found]
Can program planning & control help to enhance CPARS?
Implementing a PP&C discipline that produces actionable information and early warning to negative trends assists the program team to deliver on time and on cost with quality.
[Download not found]
How do I improve my preparation for milestone reviews?
The stress and cost of preparing for milestone reviews persists to this day in spite of numerous improvements in processes and execution discipline. Modern techniques have fundamentally changed design and development methods. These techniques can result in artifacts needed for customer milestone reviews as contemporaneous products of the design process.
[Download not found]
What is the cost of not having cost/integrated PP&C skills for my program?
Environments that implement cost and schedule as separate functions in the organization create stovepipes resulting in rework, extended hours for staff, and late CDRLs. In these environments, more time is spent reconciling data rather than analyzing information. Program Planning & Control (PP&C) organizations with integrated cost/schedule capabilities can operate as much as 30% more efficiently.
[Download not found]
How can I improve the utility of my IMS/EVMS data?
You know your system is working when the project team and management use the information to make both day-to-day, and milestone decisions, not just keep score. Successful program planning and controls integrates cost and schedule principles with technical and other product components. Getting the level of detail right is one of the biggest challenge to effectively implementing IMS/EVMS for decision
[Download not found]
How can I implement cost effective, impactful programmatics for commercial projects?
Effective programmatics align project performance feedback cycles to the product development tempo and approach. Implementing projects with agile tools and methods provides early warning to program challenges.
[Download not found]
How can a division of a major A&D contractor implement true long-term strategy beyond bottoms-up, product-line driven 5-year planning?
Dynamics around budgets, conflicts/threats, and competitors make long-term strategy development more challenging than ever. Segmentation offers a useful way to think about the distinct parts of a business—not necessarily based on products or customers, but on attributes such as nature of responsibility, frequency of competition, and technology domain. Long-term strategies appropriate for each of the segments that the division participates
[Download not found]
What is the best strategy for managing an underperforming business unit?
Competitive and market pressures are changing the economics of historically strong businesses. Our approach is to determine root causes of underperformance by comparing the current business to customer needs and competitors' behaviors. Insights into misalignment with market demands will lead to options for change—for example, business model transformation, targeted investment in product development, cost reduction initiatives, etc. Conditions for business
[Download not found]
How can an incumbent platform manufacturer protect its market segment from new entrants?
The government's recent emphasis on competition creates an increased threat to company franchises and ability to leverage platform incumbency. An effective way to protect markets is to anticipate competitors' approaches and then design counter-strategies. We apply our structured choices methodology for win strategy development to evaluate and reverse engineer likely baseline strategies for each competitor, and alternatives. We then compare
[Download not found]
How can a commercial aviation products manufacturer prioritize strategic growth areas?
Often excitement is created by a technical breakthrough or news about growth in another company's business, but these alone do not warrant strategic moves. However, sustainable growth platforms are developed with an integrated outside-in (areas of external demand) and inside-out (areas of distinctive company assets and capabilities) analysis. We characterize market opportunity areas based on trends in end-user needs, technology
[Download not found]
How can a Tier 1 contractor quickly respond to an unfavorable change to an RFP performance specification?
Unfavorable RFP changes are most troubling because they indicate a disconnect with the customer. If there are RFP changes, it is important to conduct a fast cycle assessment of possible competitive strategies. Develop new alternatives and assess impact of customer changes and anticipated competitor responses to determine the strongest strategy based on evolving conditions. Tactical moves are then determined based
[Download not found]
Should I bring my commercial offerings to the government market?
Regulation and process have made the government customer historically unattractive to commercial companies. Partnerships with traditional government contractors is one way to navigate the system, and new government efforts to reach out to innovative commercial firms might further facilitate adoption of commercial offerings. There are also occasional opportunities when the government may prefer a commercial offering because it offers better
[Download not found]
Is there a sweet spot for my capabilities beyond my current market?
The technology-push approach of finding new applications for existing products and capabilities is extraordinarily difficult. Consider a market-pull perspective by conducting research and working with marketplace incumbents to characterize particular segments and the outstanding unmet needs. This allows you work backwards to identify relevant capabilities to address market needs.
[Download not found]
Am I ready to address an adjacent market?
There are a number of dimensions to successful enter into adjacent markets. From a demand/supply perspective, these include a good understanding of opportunity areas and having the ability to create and sell the right products for the adjacent markets. To be successful in adjacent markets a new business model is usually required, which is often the most challenging part for
[Download not found]
What additional value do I have to offer for my customer to buy above the lowest price?
There is value beyond the terms of the deal reflected in the price. A useful way to think about value is a framework of innovation that includes program infrastructure, product or service offering and customer experience. There can be opportunities within each to create a robust system of value for a customer by linking value creation across these innovation types.
[Download not found]
To what extent do customers' past buying behaviors influence source selection?
Recent customer buying behaviors are a strong indicator of what they value most when making competitive awards. These behaviors often reflect deep-seated beliefs that are difficult to observe directly. Proposals that resonate with a customer's narrative can be very powerful.
[Download not found]
How do I assess the strategic value of a program to my competitors?
Assessing strategic value requires a multi-faceted approach including examining recent bidding behavior within similar focused market areas, understanding the increase in expected value of future opportunities that a win will provide the competitor, and monitoring artifacts that illustrate the competitor's desire to win. Strategic value can be quantitatively estimated using tools such Real Options analysis commonly used in commercial pricing
[Download not found]
How do I deal with the uncertainties in my pricing strategy?
Analytical methods can be used to better understand, decompose, and measure uncertainties applicable to pricing strategy. Different types of procurements, ranging from commodities bought by the item to major systems development, are driven by different types of uncertainties. Understanding these and having the tools to analyze them are critical to developing a robust pricing strategy.
[Download not found]
What can I do to better defend my customer's award decision during a protest?
It is too late once a protest has been filed. Helping your customer defend an award decision is best done before the final RFP is ever released—by helping your customer define clear requirements and evaluation criteria. Proposals should be prepared with the evidence needed for a defensible award decision.
[Download not found]
How do I understand why I really lost?
Getting "on the record" or "off the record" feedback is insufficient in understanding losses. Understanding losses requires understanding alignment against customer needs, assessing competitive insight, and reviewing strategic execution through an unbiased perspective.
[Download not found]
How do I right size my internal capabilities?
Partnering with trusted providers can help minimize fixed costs, retain critical organic capabilities, and meet surge and specialized needs. It is vital that the decisions on which roles to outsource are aligned with your company's culture and intended market strategy.
[Download not found]
How do I know when I need to change my strategy to win?
Effective strategies anticipate surprises from customers and competitors. Responding to these surprises requires a strategy that monitors specific signposts and that you can test during the pursuit, and that can evolve.
[Download not found]