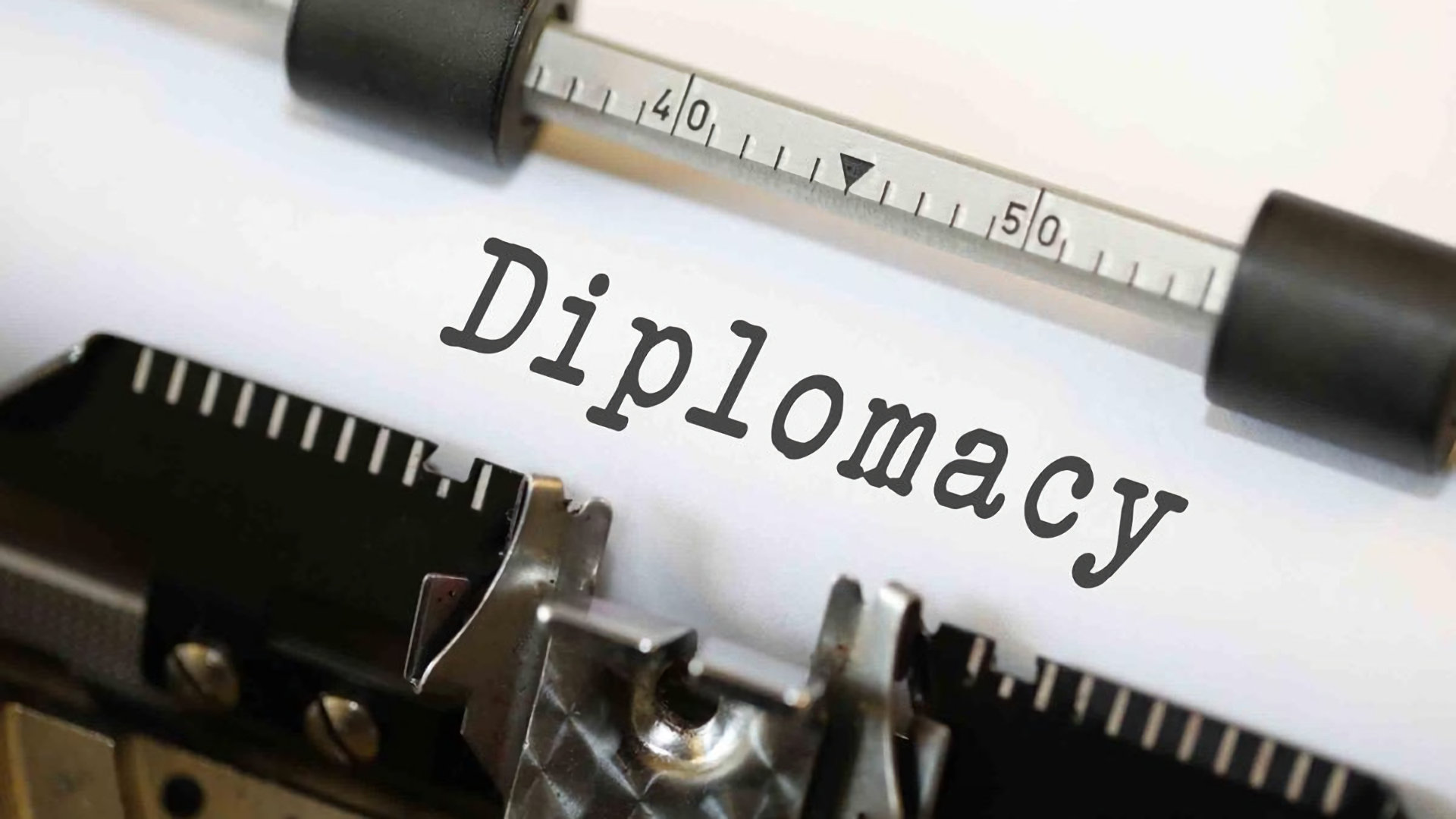 The Imperative of Diplomacy
Just how important diplomacy is was driven home to me in my second job in government, handling Europe for the National Security Council in the Carter administration.[1] I was to turn thirty the day after Inauguration, and while Gen Zers have no reason to know it, we also used to say that you couldn't trust anyone over thirty. For us, though, it was mostly a joke because in a funny way the system had worked: America got out of Vietnam, not gracefully but out, and Richard Nixon was forced from office. Given the dysfunctional mess we've left them, Gen Zers have a lot more reason not to trust their elders!
By Gregory F. Treverton
NOTE: The views expressed here are those of the author and do not necessarily represent or reflect the views of SMA, Inc.
The lesson I learned about diplomacy long ago was taught to me by what we called "leader grants," officially the International Visitor Leadership Program. That brings emerging leaders from other countries to the United States for visits of several weeks. Dollar for dollar it is, for me, far and away the most fruitful expense in all of national security. Those leaders don't all go home loving the United States, but they know us. They are the basis for diplomacy then and into the future.
(When I was on the NSC staff, I tried to meet with all of them who came from Europe, and I rather envied them. I was buried twelve hours a day in paper, while they were heading off for interesting stays around the United States, often including home stays in San Diego or Honolulu. I was tempted to say, "why don't we trade places: you can see what it's like to work in the White House, and I'll take your trip"!)
Years later, when I was back in government in the Clinton administration, I had a first-hand look at the diplomatic value of the leader grants. It was the middle of the conflict in former Yugoslavia, and I was on a fact-finding trip to Bosnia. I wasn't supposed to leave Sarajevo without informing the undersecretary of State, but when my Bosnia hosts offered to take me to Mostar I jumped at the chance. Overnight, the Bosnia prime minister, Haris Silajdžić, decided he would take me. We had a harrowing but exhilarating day while worrying about being shot at by Serbian snipers.
Haris had been a leader grantee, and as we talked, it became clear how important it had been to him. He was a writer and linguist as well as a politician, and he had also worked on Spanish while in the United States. He both understood and liked the United States. For me, he was that investment in diplomacy, up close and personal.
Now, the world is set up for diplomacy—it is a less existentially dangerous world than the high Cold War but a very shapeless world—and more than one secretary of Defense has said he was prepared to transfer some Pentagon funding to the State Department. But we are shunning diplomacy in favor of transactions and, worse, gutting our future capacity to conduct diplomacy. Too many officials have left the State Department, and of those who stay, I've never seen so many who suddenly needed leave time to be with their families.
Today's young people will need to reshape both diplomacy and the institutions through which it is conducted. We had a chance to reshape the United Nations a generation ago, after the fall of communism. In those days, we used to joke about "Tom Pickering's UN"—after our then-ambassador. Who knows how much we could have accomplished, but, sadly, in the respite from the Cold War but with hot wars looming in the Middle East, we didn't try very hard.
Now, if humankind is to survive, we will need to build institutions, from the UN or elsewhere, not just to set targets for carbon emissions but to enforce them, and ways to, for instance, compensate Brazilian farmers for not razing the Amazon rain forest. "Earthrise," that poignant photo of a lonely earth in the icy depths of space, is just over fifty years old. It was for us a metaphor. For Gen Zers, it is an imperative vision if they are to save the planet.
[1] This is drawn from a keynote address to a national Model United Nations in Los Angeles, 24 October 2019.