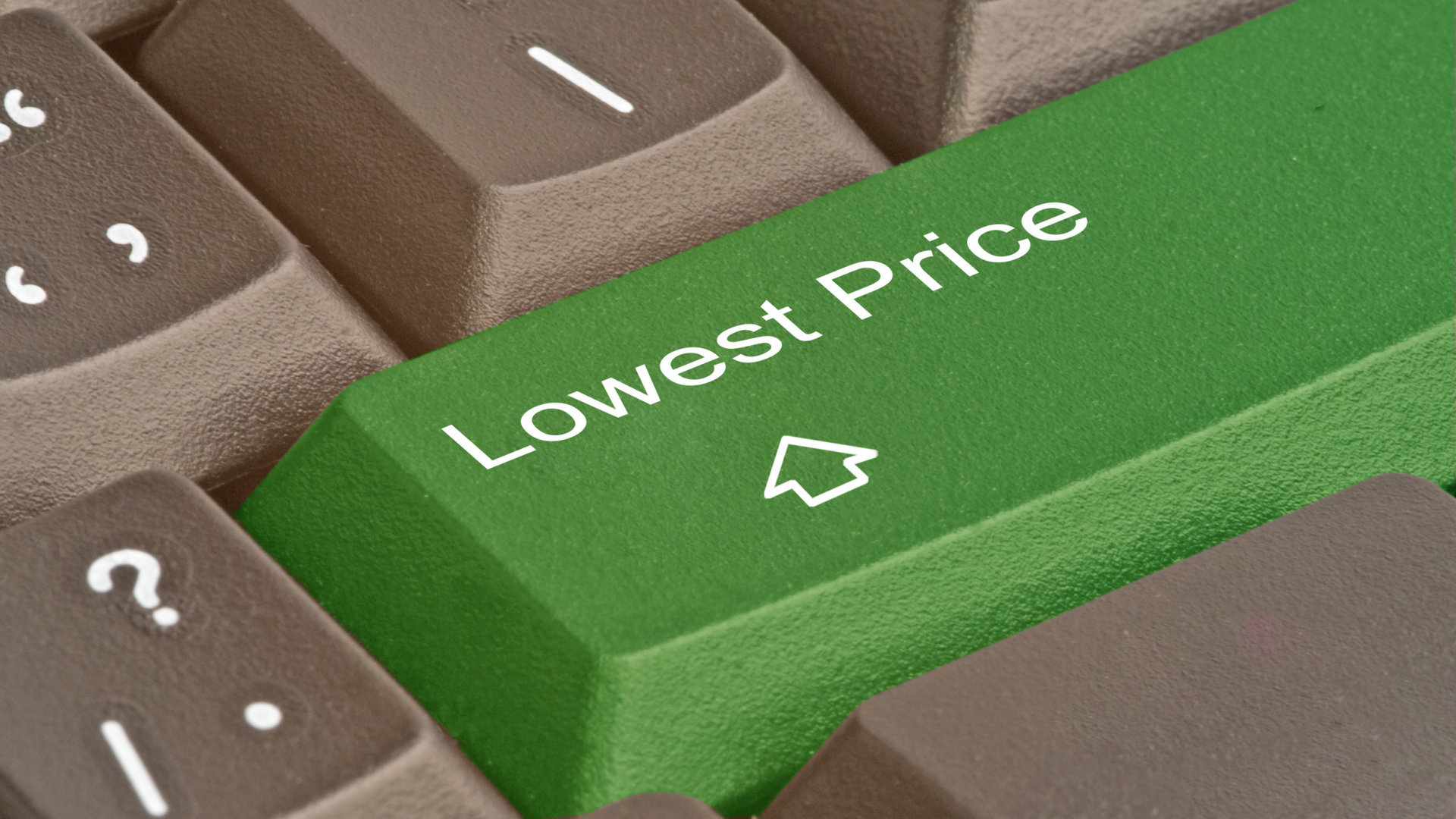 LPTA: Get Out of Your Own Way!
As budgets continue to shrink, federal agencies are using lowest price technically acceptable (LPTA) procurements more frequently.
By Kyle Green
Some argue that LPTA helps simplify award criteria, control costs, and reduce protests. Others counter that LPTA undermines bid integrity, lowers performance standards, and eliminates improvement and innovation incentives. No matter what you think of LPTA procurements, one this is clear: they are here to stay. This post will explore LPTA assessment, keys to competing, and knowing when to walk away. Other topics in this series will include:
This series is not focused on the merits of LPTA procurements or why one procurement method should be selected over another. Instead, my focus is on increasing bidder competitiveness by enhancing awareness of the strategies available to compete for, win, and execute LPTA contracts.
Stop Contemplating
Many companies have made the strategic decision to no-bid all opportunities that are released under an LPTA acquisition strategy. This is quickly becoming a strategy for business collapse. At some point in time most companies will be required to commit to the occasional LTPA procurement, e.g. a recompete that has been slated for LPTA competition, or a task order on an indefinite delivery indefinite quantity (IDIQ) contract. You must choose your LPTA pursuits carefully and with an eye towards the company's strategy goals.
Of course, the opposite business development strategy, chasing only LPTA opportunities, can be a pipeline and bottom-line killer as well. Many LPTA opportunities are a waste of business development dollars and effort; they can dilute a company's reputation through poor delivery and take focus off your more critical pursuits.
Capturing LPTA opportunities requires discipline to identify appropriate prospects, then evaluate the key metrics needed to price such an effort, e.g. independent government cost estimate (IGCE) value, incumbent contract value, number of full time equivalents (FTEs) on an existing program, and average fully burdened rate. Few LPTA opportunities offer the ability to innovate, propose life-cycle cost reductions, or utilize alternative staffing strategies without adding what the government sees "unnecessary" risk to mission success.
While the most significant aspect of an LPTA competition is the price, too many companies blindly bid these opportunities while attempting a seat-of-their-pants determination of how low is low enough. Most start with a dramatic decrease to direct labor rates, which hurts their ability to execute upon award. Then they cut indirect cost pools, which hurt their ability to attract and retain top talent. Finally, they reduce their fee, which stifles cash flow and punishes your bottom line. Without an understanding of direct compensation thresholds and flexibility through diverse indirect cost pools, you may want to consider no bidding that LPTA opportunity you are considering.
But…there are plenty of ways to compete…
Start Competing
In most cases, once the Government has selected an LPTA acquisition strategy, you either need to get off the tracks or take control of the train. To achieve your maximum competitive advantage, you should consider the following strategies:
Establish a pipeline of personnel that meet the types of contracts you are seeking. If you have developed a pipeline of opportunities, focus your efforts on identifying incumbents and capturing them.
If you are the incumbent, tighten your belt and consider whether your current staffing mix may price you out of the competitive range.
Focus on developing a diverse set of indirect cost pools; recognize winning bid wrap rates can be very low. (I have seen LPTA contract wrap rates as low as 1.25.)
It is imperative to collect and analyze the same information you would on any other capture. Understand who the source selection authority/team is and how they have evaluated previous proposals.
Effective teaming has the potential to assist you in achieving competitive pricing at an acceptable margin; however, understand where price points are while negotiating your teaming agreement, not after the agreement is in place.
One of the strategies above will not get you all the way to the lowest price bid. It takes a combination of strategies, each benefiting the others, to achieve your desired results: the WIN!
Get out of Your Own Way
After considering all of the above, you plan on executing an LPTA-focused strategy. Excellent! Now get out of your own way. You are not going to win every opportunity, so take the time to ensure strategic alignment of each LPTA opportunity. Some items to consider:
Does the opportunity open up a new employee base that will assist in putting downward pressures on your indirect rate structures?
Does the opportunity strategically place or advance you within a high-growth customer?
Does the opportunity allow you to introduce yourself to a new customer?
Does the opportunity provide you the chance to bring new products or services to an existing customer?
When executing a long-term LPTA capture strategy, stay the course. Robust, objective-based capture strategies can take more than 12 months to produce lasting results.
If you're building a team and you have positions you can't fill, you need to use SMA Talent on Demand (TOD®)! With TOD®, you can find experienced talent, such as Kyle, matched to your exact needs: